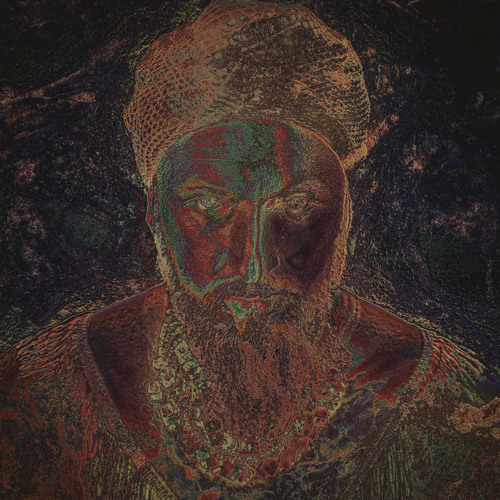 Verboten is the premiere dance music destination in the world (according to some), and for good reason. This 2 room venue boasts one of the best sound systems in NYC, sweet 3d projection mapping tech in the main room, two full bars and a surprisingly large capacity. Verboten's road to Mysteryland was in full swing, and they'd stacked the decks with The main floor was already jumping at 11 for Ashwin Khosa.
This kind of smooth, echoic tech house is perfectly at home off the Bedford Ave. L train stop in Brooklyn. This is the kind of house you could find yourself getting lost in, like most of the crowd. The signature cocktails, decor & projections matched the vibe Ashwin Khosa had going by the time I'd arrived, and didn't stop until he handed off control of the decks to Akufen.
Akufen's potent blend of house & techno, affectionately dubbed, micro-house, was a fantastic way to get the ever-thickening crowd at Verboten primed & ready to go for Damian Lazarus. However, this wasn't like any of his sets I'd ever seen before.
To explain, I've seen Mr. Lazarus (Damian?) and his sets involving his usual technical load out are, and I use a technical term here, impressive as fuck. This guy is a treasure, if you get a chance to see him, pay money and put it into your face. You'll be a better music listener for it. With that, I was totally unprepared for what I was lucky enough to experience. This set was one of a tiny number I've witnessed that actually had people change their minds about what dance music could be.
The focus on live instrumentation, the connection between Damian & his support groups, while still performing a largely "synthetic" (by classic rock standards). The Ancient Moons provided a supporting soundscape that you rarely get to experience outside of primo "live-set" juiciness at major festivals. There was an organic smoothness to the entirety of the set that I've not heard in Brooklyn for some time. This was a sound that was actually getting people to resolve fights, stop checking their cell phones & move away from the bar. It was fluid, effective & hypnotic. This was all by design of course, and something very few artists achieve. They kept this going for their entire set. The crowd cried out for more when they were done, but thankfully, Verboten wasn't finished yet.
I was out listening to Bedouin at 5 AM. While that may not seem like something crazy, to any New Yorker fan of clubland, they know how impossible a statement that is. Verboten is slowly becoming one of the special places where I can still party after 4 AM here in the city. That is a precious gift in these years of lockdown. As "the underground" becomes more and more elusive, places like Verboten will become more and more crucial to the scene. They don't have to take risks, but they do. Showcasing Damian Lazarus & The Ancient Moons brought out a legitimately global & cosmopolitan crowd. You heard 5 languages between the dance floor, the bar & the bathroom. They weren't there to spend, drop VIP or pop bottles. They were there for the music. And people respected that. Kudos to Verboten. You were an institution when you were at Sullivan Room. Now you've got your own house & NYC is better for it.