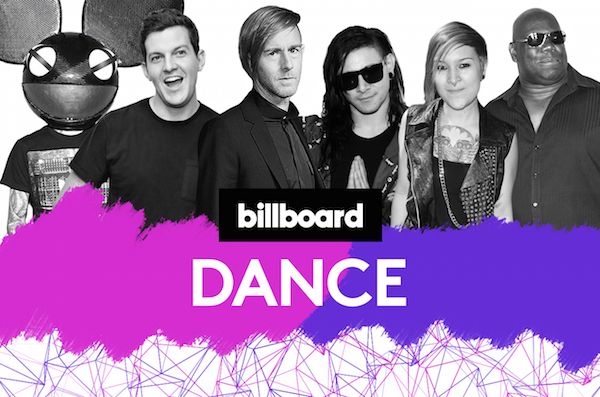 Billboard
, one of the top global destinations for music news, charts, and innovations, has just announced their new dance music only channel called "
Billboard Dance
."
Billboard Dance
is a digital channel that will feature worldwide coverage of dance music culture and events. Through this platform, users will have access to the latest in music lifestyle and technologies, as well as concert and festival news. In addition,
Billboard Dance
will include top news and editorial features, the latest dance music rankings, a guest mix series, music and video premieres, and spotlights on industry veterans and the newest rising stars.
Billboard has enlisted Matt Medved, formerly the editor of Billboard's "Code Column," to be the first Dance/Electronic Editor for Billboard Dance. Here's what he had to say about his role with the new platform:
"Billboard Dance represents an investment and acknowledgment on Billboard's part that dance music has arrived. It's an honor to be Billboard's first full-time dance/electronic editor, and I look forward to leveraging our wide reach and credible brand in the dance space through forward-thinking content initiatives."
Billboard Dance will provide an in-depth look at this fast growing genre and all of its sub-genres. Medved's senior dance-focused role is a first for Billboard, and reflects the growing popularity of electronic dance music all over the world.
"Billboard is one of the world's top music sources, and it was so good to see them supporting the dance scene and my own music from the very early days," said Norwegian artist Kygo. It's wonderful that this is being taken even further with a dedicated dance section, under the lead of Matt who's deeply rooted in the industry! I look forward to seeing what's to come."
"Billboard Dance is the next phase of the Billboard brand as we continue to offer enhanced content to legions of passionate fans and music lovers," said Janice Min, co-president and chief creative officer of Guggenheim Media's Entertainment Group, which consists of Billboard and The Hollywood Reporter.
With the announcement of Billboard Dance, they also announced a new series called, "Beyond the Beats," which will give a behind the scenes look at the world's biggest DJs and producers. The first episode will star UK legend Paul Oakenfold. Head over to billboard.com/dance to see all that the new platform has to offer, and make sure to follow Matt Medved's Twitter.