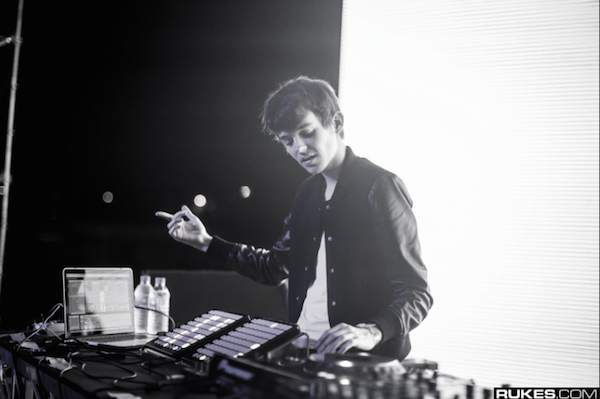 On December 8 2015 Hugo Pierre Leclercq, better known to us as French DJ, producer and songwriter, Madeon, announced via twitter that his debut album Adventure would be released in the early months of 2015. Following the example set last year by Porter Robinson's Worlds live shows, Madeon announced earlier this year that he too would be taking Adventure live and on the road.
This morning, Madeon released Episode One of Madeon Adventure Live. Set to the beat of "You're on" (feat. Kyan), the second single released off of Adventure, the near three minute video follows Madeon through the first round of stops on his tour. Episode one of Madeon Adventure Live embraces and reveals the intimate thoughts of the soon-to-be twenty one year-old producer,
"When making Adventure, I tried to preserve myself from the music world, from the music industry, and go back to the way it felt when I first started making music at home".
Upon the release of Adventure, Madeon divulged to much shock that he nearly gave up on producing. We, alike many others, are thrilled and relieved that that is not the case. Leclercq leaves us with his final last words, "I'm excited I think it's going to be an interesting year". Well, Madeon, we couldn't agree more. The release of his antecedent album was followed by an overwhelming amount of success and Adventure Live appears to be a truly magical production. Watch episode one of Madeon Adventure Live below and see here for more information on tour dates and to purchase tickets.