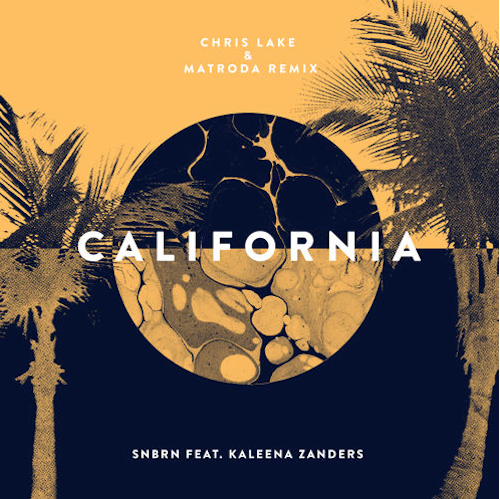 Chris Lake's name is most commonly associated with an elated house-music sound. However when Lake joined forces with Croatian endemic Matroda and vocalist Kaleena Zanders to produce a remix of "California", his stylistic tone altered exponentially. "As soon as I heard Kaleena's re-sung vocal of California, I knew I had to make a version that I could play out in my sets" explains Lake, and we can't blame him. Kaleena's husky vocals compliment the pulsing and funky beat produced by Lake and Matroda exquisitely. The first time duo consisting of Chris Lake and Matroda, were in contact at the time and instinctively made the decision to conspire to produce a flawless remix of "California" that will surely 'keep [you] rocking'.
Though the weather is still winter-esque, Chris Lake and Matroda's remix of "California" is sure to resurrect the summer vibes channeled by many this past weekend at Ultra. This remix is simply just another piece of evidence as to why Pete Tong claims Lake to be "the best thing to come out of Scotland since Mylo". Stream Chris Lake and Matroda's remix of "California" which showcases the vocals of Kaleena below.
Check out our official EDMTunes playlist for the freshest tracks - updated weekly!