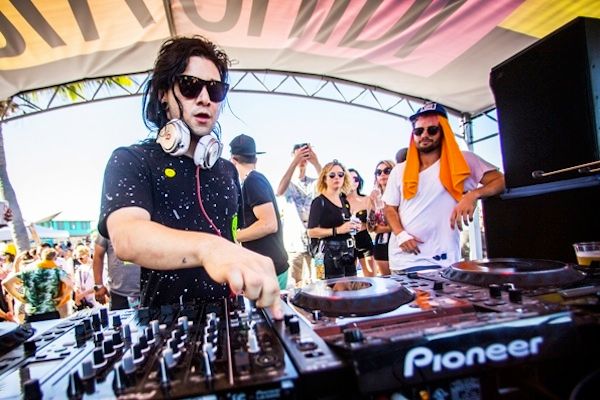 Not even music festival giant Coachella can hold Skrillex back from making a splash in the EDM headlines. Spinning at New Era Cap's LED Club Pool Party this past weekend, the Los Angeles native decided to drop more than just beats during his set, as he tossed money into a crowd of assumingly shocked fans. The exact amount of Skrillex's generous "donation" was not disclosed, but this probably helped lessen the partygoers' Coachella FOMO just a bit.
This is not the first time we have seen a DJ perform these kind of antics. In a more organized attempt, Carnage and his Chipotle gang hid a handsome sum of $10,000 in the confetti cannons during his 'Parental Advisory' tour last November, before blasting it out into a crowd of unsuspecting fans at a sold out show in Chicago.
Lesson learned: Next time you are at a Skrillex show, or any show for that matter, you might want to keep your eyes up. A nice little surprise may be floating your way.
Check out the clip below: