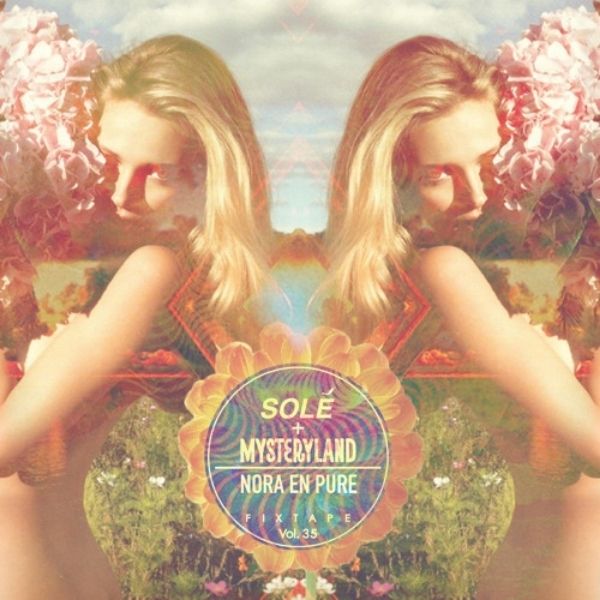 Hailed as the longest running dance music festival in the world, Mysteryland made its debut in 1993 in the Netherlands and aside from one hiccup in 1995, hasn't looked back since. The festival is one of the most iconic brands in the world, welcoming superstars and up-and-comers alike to create a festival experience that is nearly unmatched globally.
Solé Bicycle is one of the most unique bicycle brands internationally and any pairing between a forward-thinking festival like Mysteryland and an out-of-the-box brand like Solé is sure to be fruitful. For the latest episode of Sole Bicycle's iconic 'Fixtape' series, they've partnered with Mysteryland to present Solé Fixtape #35, featuring a mesmerizing, 60 minute guest mix, courtesy of Nora en Pure.
Armed with her unique style of house, the Helvetic Nerds member delivers a hypnotizing mix filled with soothing melodies and uplifting tunes designed to put you into a deep trance. She'll be making her way to Bethel Woods for Memorial Day Weekend and the rising all-star will be sharing Webster Hall's Girls+Boys stage with Anna Lunoe, Goldroom, Bakermat, Mija, Bondax and many other acclaimed producers. The Girls+Boys stage is just one of seven amazing stages that will be present at Mysteryland, as the electronic music culture and arts festival will be host to some of the best talents in electronic music. There's little doubt that Nora en Pure's melodic, memorizing house sound will be a smash at Mysteryland. Grab your free download of Nora's Sole Mixtape and be sure to grab your tickets to see her at Mysteryland from May 22-25.
Nora En Pure + Mysteryland – Solé Fixtape Vol. 35 | Download