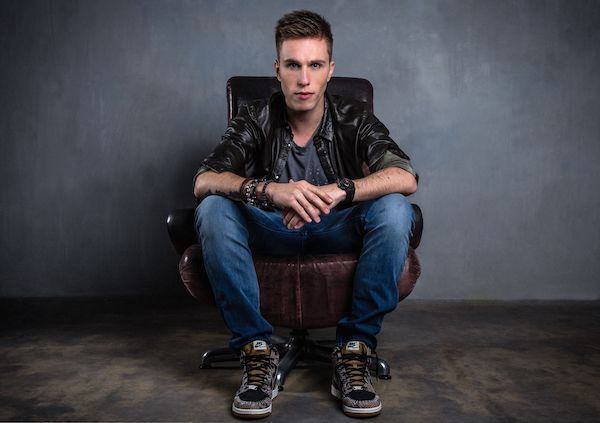 Since exploding onto the scene in 2012 with the now classic "Toulouse", Nicky Romero has established himself as one of the most recognizable and prominent artists in electronic music. Today, the former up-and-comer is the head of his own record label, has released chart-topping tracks and is a festival main stage mainstay. This past weekend, Romero delivered a characteristically impressive performance at Ultra Music Festival and hosted his second annual Protocol Recordings party, featuring Deniz Koyu and other label mates at Miami megaclub Mansion.
Before the craziness of the weekend, I sat down with Romero at the swanky Red Bull Guest House where he spoke about everything from sexism in music to what it takes of be part of the Protocol Recordings family. Having been in the industry for some time now, and given the multitude of changes electronic dance music has gone through in recent years, I was initially interested to hear what he thought about the current state of the industry.

I consider myself as quite new. If I see guys like David Guetta, Tiesto, Armin, they've been in the game for so long. But what I can say about the time I've been in this industry, I can only tell the progression has been so fast, it's been really fast. If you see how quickly the hypes develop themselves and how quickly they can take off, but also go back down. It's really, really interesting. If you look at Skrillex, who was and still is one of my favorite producers, and if you see what he's been doing in the last couple years and how quickly he raised up to the top of the game, you know what I mean. Martin Garrix, right now, is doing the same thing. I think its cool to see that there's still space left for new talents. I consider myself as one of those, but not a Skrillex. I'm just really lucky I found my sound at the right time, and the right place.
For years, it seemed as though the Dutch producer was everywhere. From killer performances to a steady slew of single releases, fans couldn't get enough Nicky Romero. Recently, however, the single releases have slowed down, as has Romero's show schedule, so I had to ask the question: why haven't we seen much from you recently, and when can we expect more Nicky Romero productions?
Well, I wanted to focus a little bit on different things, on launching Protocol. Now Protocol is here and it has the right foundation, I see space for myself to be more involved in my own songs again. Next to that, I've been preparing some new songs and working hard nurturing new material for that. I also needed a little bit of down time to make sure that I looked after my own health, but I am feeling really good at the moment so you can expect a lot more from me in the very near future.
It's evident that the time spent founding Protocol has been put to good use. With a superstar roster, a weekly podcast (Protocol Radio), and the previously mentioned label party in Miami, Romero has built not just a label with Protocol, but a worldwide brand. Having such a diverse and large talent pool, Romero explained to me what he looks for in signing an artist to his label.
There's just a few things that we look at it. Everyone can be a member of the Protocol family, in the way of being part of it as a fan. If you want to be artist on Protocol, everyone is welcome. You have to make sure your song is unique and different and it stands out against other songs. I think that is the most fundamental thing. We don't look at if the producer is big, yes or no. Most of the time, the bigger producers have more experience, which is why they have more of a chance to release a song on Protocol. But we have a new artist, like Florian Picasso, who is signing a song. He's not that known at all, but he delivers a great, great song. For us, that is enough reason to release it. Now we consider him part of the Protocol family, as well.
Released on Protocol in 2013, "Legacy" was a collaboration with then-trio Krewella. Romero premiered the track at Ultra 2013 and it went on to break the top 50 on Australia's ARIA Charts. Throughout the years, Romero has maintained a friendship with the group and even through their breakup, he remains supportive of all three members. I wanted to know what he thought of the direction the current Krewella's sound has taken:
First of all, it's important to know that they probably have a good reason to do so [change their sound] and I respect them a lot as a group and I love every single member of the group. For me, it doesn't really change a lot. I think they just found the right formation to continue with, and sometimes artists change their sound. It doesn't necessarily mean it's good or bad, they just want to have new challenges. I don't have an opinion on the sound they are going with as long as they are happy with it, then it's fine. I support them anyway, because I think they're very talented.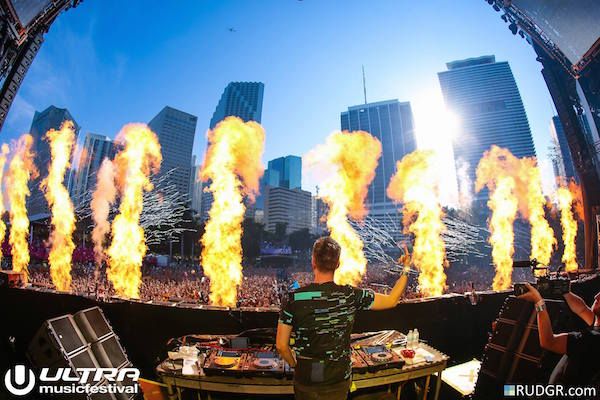 A changing and diverse sound is something Romero recognizes. It's almost impossible to peg Romero's sound as one genre; he's released hard hitting electro singles, progressive anthems, and quite a bit in between. In fact, Romero expressed that this ability to change your sound and music is crucial to stand out in today's saturated market.
I think everyone is changing; everyone is looking for that little bit of difference in their songs. Considering the thousands of new producers that are joining the industry every week and using the same presets and software, it's really hard to make a difference. If you look at the amount of people that are producing songs right now, it's probably 7 or 8 times as much as two years ago, and were only talking about two years ago. And you remember what happened 10 years ago? That was a different time with a different amount of music and sounds, so it's really hard to do something unique. I believe you need to have the 360 picture: play the right sets, perform the right way. I don't want to say you have to have the looks but you have to have the full package in order to be successful. It's not always like this but I think it's a really important platform, a base, you know a foundation.
One of the most cited "problems" in electronic dance music today is sexism towards women in the industry, and in promoting events. Recently, other publications have penned opinion pieces on the problems women face in EDM and Jahan Yousaf, of Krewella, has spoken out about the sexism she has faced in the media. Considering Romero's prominent and influential position within EDM, and his experience in different facets of the industry, I wanted to know if he felt that sexism in EDM as a genre in particular was a problem.
No, I don't think so. I feel like there are more and more female artists breaking out and making a great impact on the current state of dance music. Look at Nervo and what they're doing! They're a prime example that it really doesn't matter what gender you are in this industry, you can rock it as a male or as a female!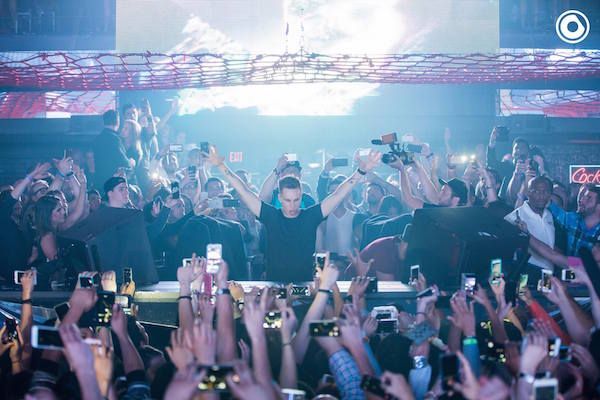 At this point Romero is somewhat of an Ultra and Miami Music Week veteran. He's made appearances at Ultra since 2012, and this is his second year hosting his own party. Both events offer vastly different experiences, however. Ultra provides unparalleled spectacle while Miami Music Week definitely has more of an intimate, industry-showcase vibe. Given his position as top-notch performer and label head, it's not surprising that Romero embraces both event equally.
In my opinion, one cannot live without the other. For me it feels great to play my own show, it feels great to play Ultra, but I wouldn't want to miss one of those individually any more. I cannot make a decision on which one is better. I started off with playing Ultra, but it was the only way. I have to grow first before I can grow something else within my power. So it was the natural way. I'd like to spend time at both. I appreciate playing both.
Just before my time with Nicky Romero was up I wanted to find out how a superstar DJ spends the rest of his Miami Music Week. Will he be partying at Ultra, or will he be popping around to different parties? His answer was more much subdued than I had expected, but makes sense given his hectic-sounding schedule.
I just want to spend some time with my family and friends. I brought some friends and some family and I'd just like to do the simple things, like walk the beach here, go out on Collins, enjoy a little bit. I just want to be in the middle of it and next to that, just try and chill out. We have a big house together; just spend some time together, that's what we do best.