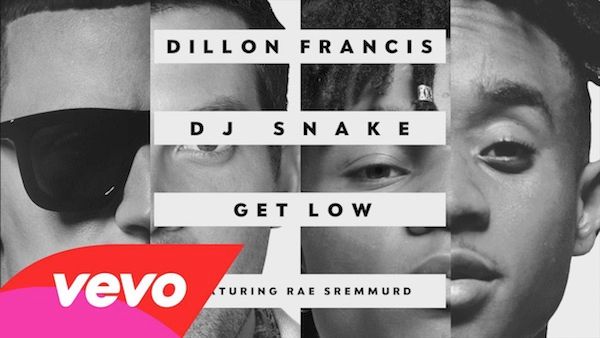 Dillon Francis, DJ Snake – Get Low Remix ft. Rae Sremmurd
Some things should remain untouched. Keep it simple. That's what makes hits. Too many artist these days come out with an "instrumental" track only to be followed up by adding some unnecessary vocals atop what was already a stellar song. Whether it be a melodic trance track to a trap song that has one more verse added to it; the result sometimes doesn't come out as desired, especially when most of it has to do with keeping the record fresh in order to sell more copies.
I usually don't go on rants of this nature and believe that if a song isn't good in my opinion, it's easier and more respectful to just leave it be than to waste time trashing the artist and the tune. Today, an exception will be made. Dillon Francis and DJ Snake's massive tune from 2014, "Get Low", received a vocal edit featuring the hip-hop duo Rae Sremmurd that was released yesterday.
There are two words that describe this tune: it's bad. Giving off an almost amateurish vibe; making the track stuffy and seemingly forced atop of what was originally a pretty flawless release in the trap world. Just a word of advice to upcoming and cemented artists alike. Don't mess with perfection once you've reached it. Start on another project. Don't defile a good thing by getting greedy.