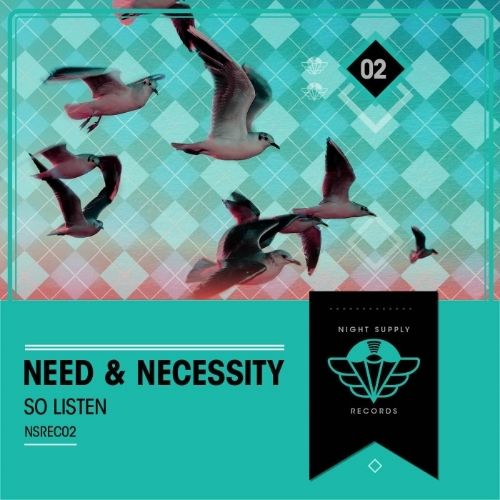 Need & Necessity – So Listen
Denver imprint Night Supply has been slowly gaining momentum since their introduction in the world back in the spring of 2013. After having releases from Walker & Royce and option4 amongst others during their short tenure in the music industry, they finally took to Beatport to unleash the new Mosis 'Do That', which crushed it's way into the top 25 deep house release category while hitting number 75 overall.
Enter Need & Necessity. Night Supply co-founders and house music aficionados. Using the momentum gained from their tunes and exploits in 2014, 'So Listen' is a prime example of how to lay down a deep track. With a little deviation from the standard four on the floor kick drum introduction, bass stabs and perfectly placed offbeat kick drum pattern bring the composition together before changing lanes into a regular house vibe.
After playing at the biggest New Years Eve festival in the United States, Decadence and having already scored a few out-of-state headlining gigs at the Grasshopper Underground and Rose Music Hall, Need & Necessity's Night Supply debut on Beatport beckons a turning point in these young gentlemen career that couldn't have come at a better time to expose the world to these two young talents.
Need & Necessity – So Listen | Beatport