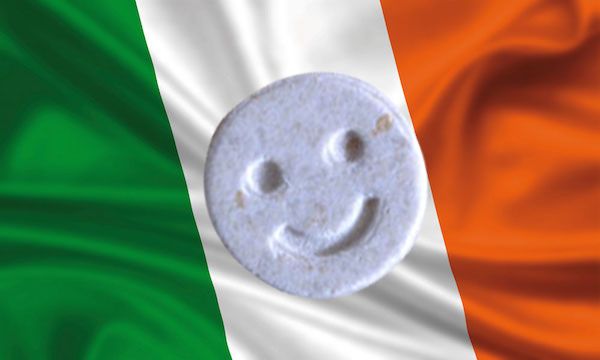 Well ladies and gents, it looks like Ireland is in for two of the most stressful and exciting days in the world as a legal loophole has left Ecstasy, Ketamine, Meth and other drugs (over 100) are legal until March 13th. Stressful for those working health and safety, and exciting for pretty much everyone from dealers to partiers. Yep, hurry and buy your plane tickets now, because from now until midnight on Thursday, Ireland is essentially the most drug friendly democratic state on the planet.
Earlier this morning, a ruling in the Court of Appeal on the Misuse of Drugs Act (1977) found that the act was added to via ministerial order without going through the proper parliamentary process, and is in violation of the Constitution. These amendments were made as new drugs reached the market, and were pushed quickly to cover their use; the irony now is that they're all legal.
This doesn't mean the Irish government is necessarily in favor of drug use, as one could imagine, as the Health Minister, Leo Varadkar, is revisiting the bill for "emergency legislation."
Why is this happening today though? Well it concerns the case of Lithuanian-born Stanislav Bederev, who was charged for possession of methylethcathinone (aka, cat), who recently challenged the bill in an effort to delay or eliminate his trial. The High Court initially ruled against him, but as we know now, the Court of Appeals has overturned this decision.
It should be noted that this doesn't mean everything regarding the drugs is legal. Simply the possession and use. Health Minister Leo Varadkar stated earlier: "It is still the case that the sale, supply, export or import of such substances remains illegal, even now today."
Drugs ruled illegal prior to 1997 like cocaine, heroin, cannabis and LSD those remain illegal.
[H/T]
theJournal.ie