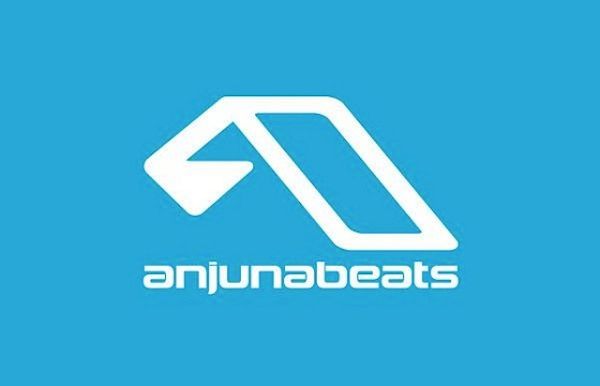 With Ultra and Miami Music Week approaching, the internet is literally flooded with show announcements from every artist and label you can imagine. Although they won't be at Ultra Music Festival, Above & Beyond plan for their Anjunabeats label to rule Miami Music Week. The legendary dance music label will feature not 1, not 2, not even 3, but 4 fantastic events throughout the busy week. Those looking for "the feels" won't have to look too long, but we'll make it easier for you all by breaking down their events for the week.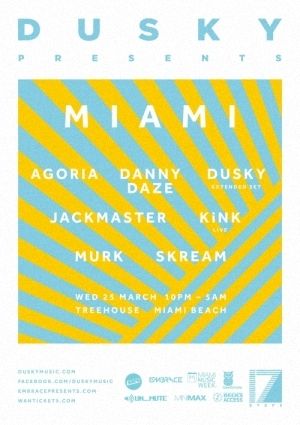 Wednesday, March 25
Dusky Presents
Where: Treehouse
When: 10pm – late
Tickets
For those who enjoy the deeper end of things this event features none other than Dusky along with Agoria, Danny Daze, Jackmaster, KiNK, Murk, and Skream. It's a perfect opportunity to get a nice chilled out start to an unforgettable week.

Thursday, March 26
We Are All We Need Miami
Where: Mana Wynwood
When: 10 – late
Tickets
This is the one Anjuna lovers have been waiting for. When Above & Beyond announced they would not be at Ultra, everyone anxiously awaited news on what they would do instead. The good news is that they will be running their own show and bringing out the heavy hitters to provide ample feels for all. This also means that they probably won't have to stop their set for rain this time. Coming along for the party will be Fehrplay, Ilan Bluestone, Seven Lions, Super8 & Tab, and 16 Bit Lolitas b2b Lane 8. Better bring your tissues for this one.

Saturday, March 28
Anjunadeep Miami
Where: Cafeina Wynwood Lounge
When: 1pm – 10pm
Tickets
After turning it up to 100 on Thursday, Anjunadeep will soothe you on Saturday with the deep melodic sounds of Lane 8, Jody Wisternoff, Cubicolor, James Grant, Dom Donnely, and Jonas Rathsman.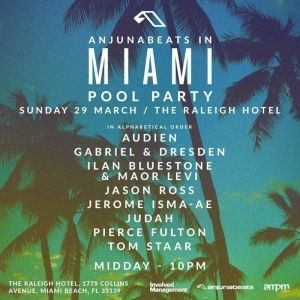 Sunday, March 29
Anjunabeats Pool Party
Where: The Raleigh Hotel
When: 1pm – 10pm
Tickets
Now it wouldn't be Miami Music Week without a pool party, right? Luckily, Anjunabeats thought of that as well and have prepared an eclectic lineup featuring Anjunabeats favorites and some of the label's fastest rising stars. Come spend your Sunday with Audien, Gabriel & Dresden, Grum, ilan Bluestone b2b Maor Levi, newcomer Jason Ross, Jerome Isma-Ae, Judah, and Pierce Fulton. It would be hard to think of a better way to cap off what is sure to be a wonderful week.