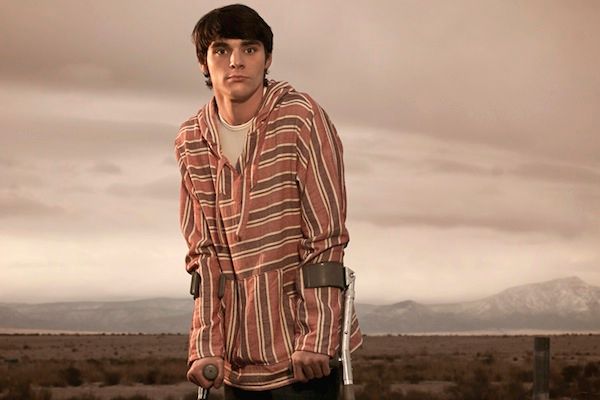 One of the most interesting headlines from 2014 was Kristian Nairn (better known as Hodor) announcing his 'Rave of Thrones' DJ tour. While Game of Thrones is regarded as one of the best TV series on television, it also has to compete with the rapid fanbase of Breaking Bad for best TV series. With Better Call Saul premiering this week, it was time for Breaking Bad to spin off one of its own characters for a DJ career, and it's none other than Walt Jr!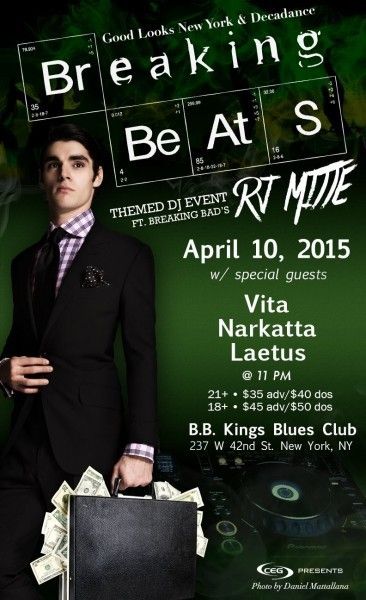 RJ Mitte has announced that he will be playing a 'Breaking Beats' show at New York City's BB King's Blues Club on April 10th. Apparently, the show's promoters also threw one of the shows on Kristian Nairn's 'Rave of Thrones' tour. To make things even more interesting, the show will feature props from Breaking Bad, a breakfest buffet and even the real blue meth used in the filming of the AMC series. While RJ Mitte's DJ skills and style are generally unknown at this point, this show is sure to excite fans of Breaking Bad and perhaps lead to a tour similar to Hodor's. Pick up your tickets for this potentially addicting event here and keep your fingers crossed that he drops "Breakfast On My Mind".
H/T:
Live For Live Music
Check out our official EDMTunes playlist for the freshest tracks - updated weekly!