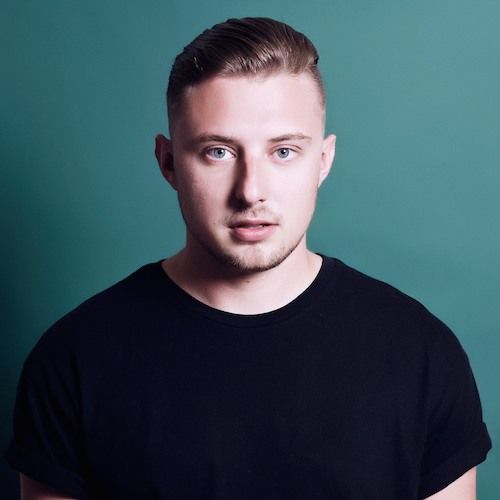 Jacob Plant has quickly become a name synonymous with quality dance records over the past 18 months within the industry, and yet, he's stayed relatively hidden from the, at times, negative shades of the mainstream dance world. Unfortunately, he will undoubtedly enter that mainstream track in 2015. Starting 2015 strong with one of the catchier future house tracks of the new year in 'Ice Cream', Jacob is about to take dance music by storm. Before he ascends that treacherous mountain, I had the pleasure to pick his brain about upcoming projects, his roots, and his thoughts on the small portion of the music world that is EDM.
1. 'Ice Cream' is a step into future house for you. What marked that switch for you as an artist?
I made 'Ice Cream' last summer. To be honest I was just having fun with it in the studio. I wasn't thinking too much about it or the general direction, I was just making something that interested me. I always try to move forward and try new things in the studio, I think it's really important that you don't get stuck with a boring formula.
2. Where do you see your own sound evolving for the rest of 2015?
I have some songs lined up for this year that I am really excited about. I think they all have a 'Jacob Plant' stamp to them but they aren't necessarily all the same. I am also working with some vocalists at the moment which is really exciting for me.
Jacob Plant – Ice Cream | Buy

3. Where do you see dance music as whole going in the next 12 months? Does it impact you as an artist at all?
I see dance music evolving which is an important thing. There are loads of exciting albums coming out this year which hopefully will make some waves in dance music. The Prodigy and Chemical Brothers are both pioneers of the scene and are coming back this year, that really excites me! There are also some really exciting young producers coming through making some incredible music. I love finding new music and getting influenced by different genres.
4. What are you listening to that isn't EDM these days?
At the moment I am listening to a lot of new bands and rappers. I have been spending more and more time in LA recently and I can feel it influencing what I have been listening to. You hear a lot of different music out there that you don't hear so much in London.

I always listen to The Clash, I think I listen to them religiously everyday. They are one of the few bands I can always find inspiration from no matter what.
5. What artists are you really enjoying these days that are in the dance music space? Who are you throwing down in your sets outside of your own stuff?
Kayliox won my 'Louder' remix competition last year, I love what they did. There is another producer I have been talking to called 'Curbi' who I really like. He is from the UK and is making some really cool music at the moment. I have played his music in all my recent sets. Another amazing track I have been playing is Novka – Poezia. That has been going off!!
6. What are the biggest pros and cons of the DJ/ touring/ artist life style? What were some stand out moments for you in 2014?
I honestly don't think I can complain right now. I am in the best situation I have been in my whole career. There has been some amazing moments in my life, I always take a step back and appreciate how lucky I am for those moments. I never thought making music in my bedroom would take me where it has!
I went to the Roc Nation Grammy Brunch this year then played their after party, that was mental! The line up of names at that party was ridiculous. Jay Z, Kanye West, Rihanna… The list goes on!
Another moment that I will never forget is touring India. This one night I played a huge main stage festival in front of a sea of people who went crazy to everything I played.
7. What are your plans for 2015 and beyond? What do you hope to accomplish as an artist?
I have some really exciting thing's in the pipeline this year. My next release is a collaboration with Tujamo, I can't wait for that to come out. I have some other songs that me and my team are really excited about, we are just getting them 100% right before we put them out. For the rest of the year I am sticking to writing singles. I want to do bigger EPs or an album but I want to build up to that. For me writing an album would mean working with vocalists and writing music outside of the club world.