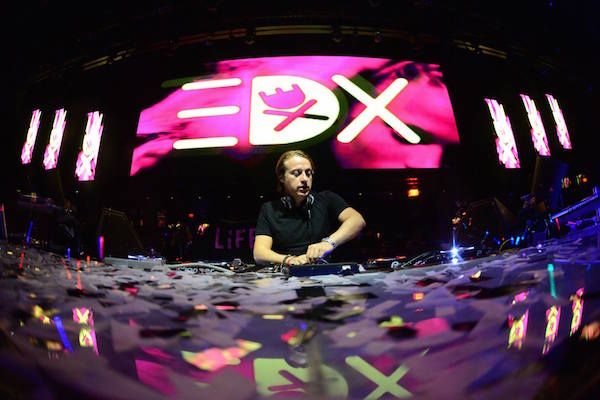 Electronic dance music has seen an unprecedented rise in popularity within the last couple of years, and as a result, the scene has also seen a massive influx of new fans and new talent. As more and more new DJs ride the popularity of dance music, older producers who contributed to growing the genre may slowly get pushed out of the way for newer, more exciting talent. With its history dating back to the 1970s, few artists have truly been able to remain timeless. Year in and year out, artists like Laurent Garnier, Carl Cox, and MK are still considered flag-bearers in their respective genres, regardless of the generational change that surrounds them, because of their dedication to one very important thing – their music.
Maurizio Colella, better known as Swiss producer/DJ EDX, deserves to be mentioned in the same conversation as Garnier, Cox, and MK for more reason than one. With a new generation of music makers and music lovers growing faster and faster, it is a monumental challenge to stay relevant and not become an afterthought in this fast-paced world, and it should come as no surprise that EDX has found a way to stay timeless through it all by staying true to himself as an artist.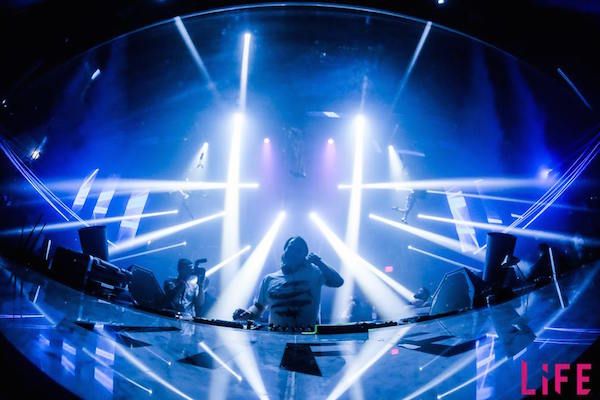 EDX came into the scene in the 1990s as a remix DJ with a passion for electronic dance music. Drawing his inspirations from the likes of Carl Cox and Laurent Garnier in the 90s club scene in Europe, EDX was able to turn his dreams of becoming a producer into a reality. By taking notes on the best of the best, EDX learned to take the music that he loved, and turn it into a decades-long career. His growth as a DJ and producer during this time was crucial for his music, as he was able to lay a strong foundation that has kept him going year after year.
Twenty years later, and armed with his perfected, classic progressive house style, EDX premiered his debut album On The Edge in 2012. The album was the 14-track culmination of two years of hard work for the veteran producer, and served as the perfect medium to give the world a taste of EDX music the way it was meant to be heard. His album was a masterful progressive house effort and featured gifted vocalists such as Nadia Ali, Sarah McLeod, Tamra Keenan, among others. Some of the album's tracks like "This Is Your Life" with Nadia Ali were hits that were played out at festivals around the world. Others like "Szeplo" gave EDX an opportunity to dabble in different sub-genres such as tech-house while keeping the EDX flair that has been so successful. Though EDX's musical vision had been fulfilled with the release of On The Edge, the tastemaking Swiss producer did not call it quits, rather he continued to evolve as an artist and further his already prolific career.
In 2013 and 2014, EDX explored new sonic frontiers, as he pushed himself to evolve his sound without diminishing the connection to his progressive house roots. More recent releases like "Breathin'," "Cool You Off," and his Collateral Effects EP showed a different, deeper side of EDX, as he experimented with underground sounds, while still keeping the same melodic characteristics of his older tracks. These releases gave Colella an opportunity to push the envelope, while challenging himself as an artist to keep his own distinctive style in tact – something he accomplished with flying colors.
What helps EDX stand out from the crowd is his dedication to his music. While many successful artists keep themselves within a genre, EDX does not limit himself to a genre, rather he draws inspiration from his own passion and willingness to think outside-of-the-box. Colella pushes the boundaries of his music creatively and musically, and that has given him a competitive edge. His latest remix, a groovy house re-imagination of Nora en Pure and Sons of Maria's track "Uruguay," currently dominates the Beatport Deep House chart, while his latest single "Remember House" is a spine-tingling house number that is an ode to the earlier years of dance music.
By staying true to himself as an artist and staying true to his music, EDX has done what classic producers before him have been able to do – transcend trends with their distinctive sound – and as a result, EDX has cemented his legacy in dance music history. With decades of success across the board, EDX has found a way to make himself timeless – much like Carl Cox, Laurent Garnier, and MK have.