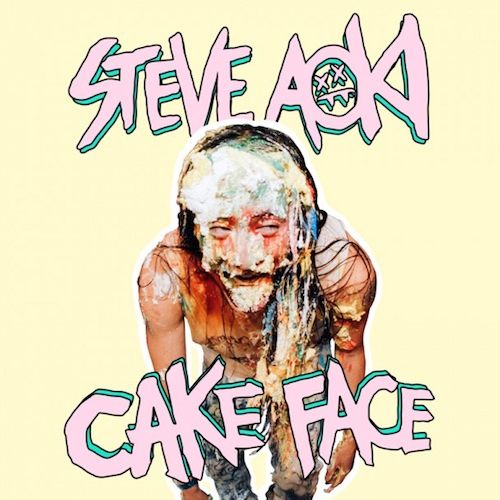 The world's number 10 DJ, and #1 cake-thrower, has recently stepped down from his illustrious, uncontested throne. Steve Aoki has made a name for himself off his production skills, DJing talent and unparalleled cake throwing abilities. His tradition of throwing cakes at his fans has long been controversial, either inspiring scorn and ridicule or desperate requests to be caked. While some might be impressed with his arm strength, others take offense to the notion that they are paying top dollar to see a DJ throw cakes rather than DJ. Aoki has long defended the practice, writing a long explanation for his on-stage antics in a piece titled, "To Cake Or Not To Cake." While the piece ended with Aoki's bold declaration, "My choice is to cake," he has reneged on this statement just a few months later.
Steve Aoki – Cake Face | Download


Aoki recently announced that he no longer plans on throwing cake at most of his festival shows, saving them for his headlining shows. Perhaps the move came in response to heavy ridicule from satire websites such as "Wunderground," who Aoki sent a cease and desist letter to back in August for a t-shirt that referred to Aoki as a "shit DJ." Regardless of his motivations, Aoki's decision is sure to disappoint a lot of his fans, while relieving many of his critics.
Aoki released an official statement about the decision, where he professed a desire to keep the caking special for his die hard fans. While he said he'll continue caking at a few festival shows, he wants all his die hard fans to come out to his headlining shows, such as his 'Neon Future Experience' shows, if they want to get caked. To give back to the fans, he even released a new song titled, 'Cake Face.' The song is tailor made for an Aoki live set, with vocals that scream "Raise your hands if you're ready for some cake," before exploding with hard hitting synths and the festival electro sound that Aoki has made a career off of. He made the song a free download, so be sure to check it out and grab it if you like it.