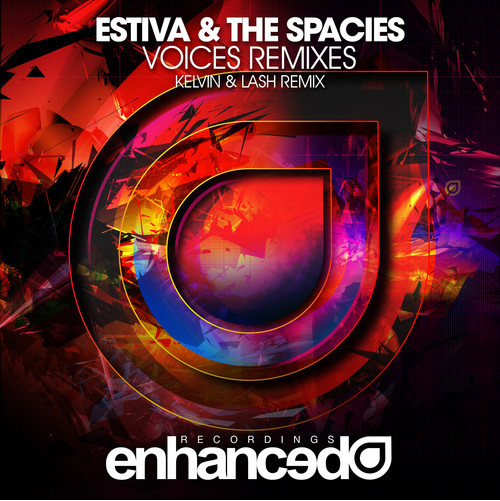 Estiva & The Spacies – Voices (Kelvin & Lash Remix)
We love bringing you guys updates and releases from your favorite artists, no doubt. There are few things as exciting as reporting on the latest releases from the greatest artists, and building up that hype. One of those few things though, is discovering new folks that are gonna be your new favorites. Lash has been one of our favorites lately, as you may know from some of our previous posts. The guys have a youthful energy and ambition that puts a smile on our faces; their first original release, Float Alone , broke the Beatport Progressive Top 10 for Armada Trice. So they should produce a pretty dope Estiva 'Voices' remix, right? Right. But  with the addition of a new mysterious solo-act, Kelvin, they're taking things to new heights.
This will be Kelvin's first official release, so he's clearly coming out with his guns blazing. Out on January 26th, on Enhanced Recordings, this 'Voices' remix is out of this world with flying-high vibes and pure nirvana. There's elements of future and progressive house, a pinch of trance, and some unique quirks that you're not gonna hear anywhere else. The genre lines are getting so blurred here they've decide to call it something totally new: Kelvin House. A genre we don't doubt will be fire soon.
Kelvin isn't solely relying on Lash for this production either. We've gotten to preview a bundle of his upcoming work, and this guy's onto something special. As 2015 evolves and popular sounds shift from big room to whatever they may, Kelvin is gonna be there right in the thick of it. We're stoked to bring you those new tracks as he finishes them up and they hit the market. In the meantime, become one of his first fans on Twitter or Soundcloud to get in early one what's to come.