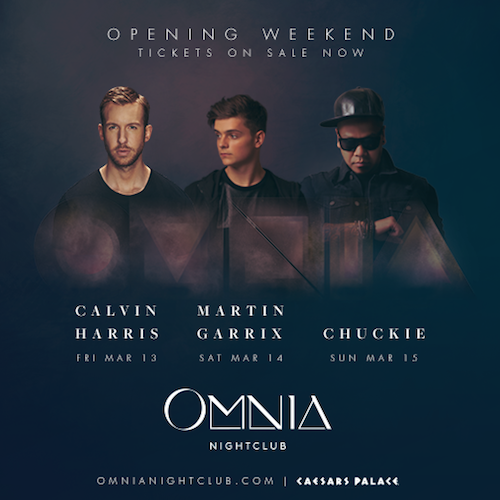 Any time a new nightclub opens in Las Vegas, especially when the Hakkasan Group is at the helm, there's cause for excitement. Opening this spring on March 13th at Caesars's Palace, Omnia Nightclub promises all the familiar, yet jaw-dropping trappings one would expect from a Vegas mega-club, as well as a killer roster of artists including Afrojack, Armin van Buuren, Chuckie, Martin Garrix, Oliver Heldens, Krewella, Nervo, Showtek and Nicky Romero.
Along with announcing its residents, the venue also revealed a gorgeous interior design. Finding inspiration in European opera houses, Omnia features a four-story high domed roof with an open air-deck, a VIP mezzanine, and a state-of-the-art lighting system. Afrojack even said that the club is "unlike anything that has been in Vegas before". The superstar DJ explains:
I was really excited when the Hakkasan Group team shared the initial designs and involved me in a large part of the planning of the sound system, lights, effects and a whole range of other details throughout the club. I am confident Omnia will set a new standard in nightlife and I am very proud to be a part of it.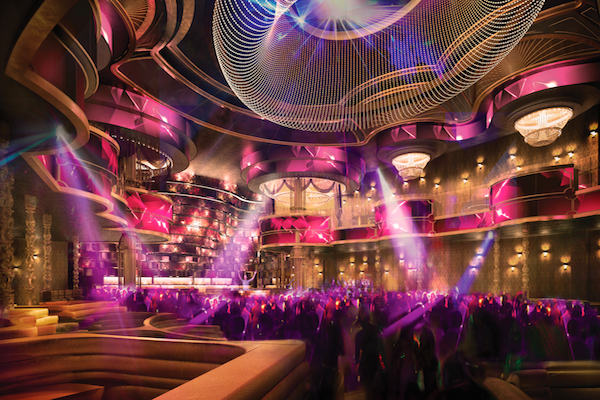 We're definitely going to have to agree with Afrojack on this one, as we expect Omnia to find its way onto many people's Vegas bucket lists. For more information about the nightclub, you can visit their website here.
March Talent Lineup
Thursday, March 12 – Calvin Harris

Friday, March 13 – Calvin Harris

Saturday, March 14 – Martin Garrix

Sunday, March 15 – Chuckie

Tuesday, March 17 – NERVO

Friday, March 20 – Krewella

Saturday, March 21 – Afrojack

Tuesday, March 24 – Afrojack

Friday, March 27 – Armin Van Buuren

Saturday, March 28 – Showtek

Tuesday, March 31 – Special Guest
April Talent Lineup
Friday, April 3 – Nicky Romero

Saturday, April 4 – NERVO

Tuesday, April 7 – Chuckie

Friday, April 10 – Krewella

Saturday, April 11 – Chuckie

Tuesday, April 14 – Oliver Heldens

Friday, April 17 – Calvin Harris

Saturday, April 18 – Martin Garrix

Tuesday, April 21 – Krewella

Friday, April 24 – Calvin Harris

Saturday, April 25 – Chuckie

Tuesday, April 28 – NERVO