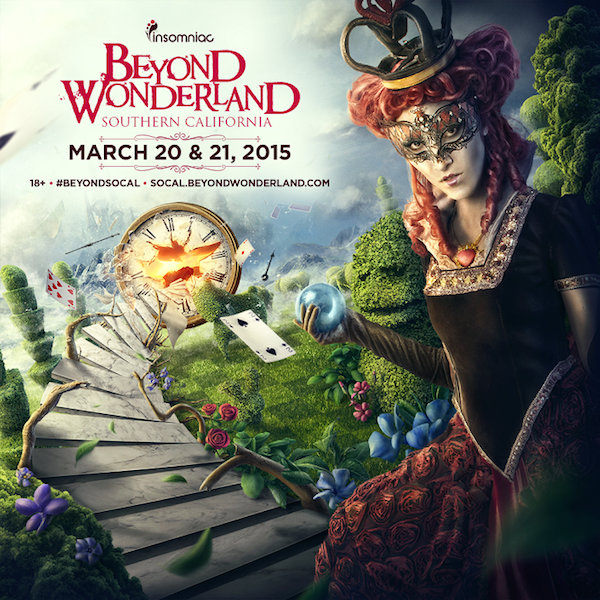 With the brunt of the winter months still ahead,
Insomniac 
has just given fans something exciting to look forward to! Just three months ago the Bay Area of the Golden State saw its very own edition of the 
Beyond Wonderland Festival
, but coming March 20-21, 2015, all the whims and frills of the land down the rabbit-hole will be making a grand homecoming to the place where it all began, Southern California. Come one, come all, as the interactive artwork, state-of-the-art pyrotechnics, special effects, coupled with the feel-good springtime vibes will surely throw an extra bounce in your step.
As we say our final goodbyes to 2014, and welcome in 2015, be sure to keep Beyond Wonderland SoCal on your radar, as it will undoubtedly be an event you don't want to miss! Sign-Up HERE to receive an exclusive password that will grant you access to the lowest pricing tier available, before tickets go on sale to the general public. Keep your eyes and ears peeled, as more information is coming your way!