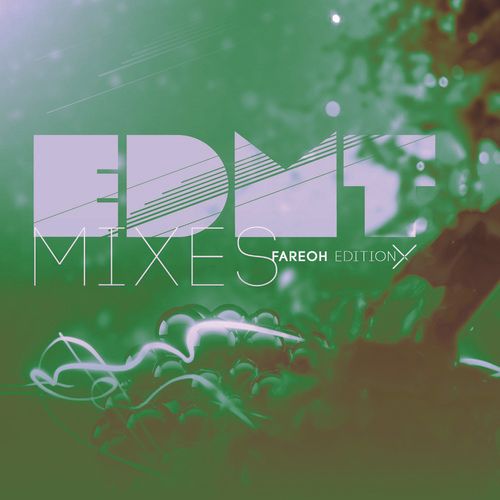 Going into the New Year has us all giddy with excitement for some pretty big things on the horizon. We're so giddy in fact, that we couldn't really wait to unravel this any longer; EDMTunes is proud to announce a new mix series that will feature some of dance music's biggest acts and rising stars. We had to enlist Fareoh for kicking off the series, and this mix he's created is something else. We've been following this 22 year old NYC producer for some time, and watching him grow has been a sight for sore eyes. With originals like 'Daydream' and remixes like his rework of HELENA's 'Levity', it's no wonder why he's gained the popularity he has. But this mix takes on a very different light from those tracks. It would seem Fareoh is taking a turn for a much more 'live' direction.
"Everday I wake up to find EDM with a little less dignity. The music aspect of EDM is constantly being sacrificed for gimmicks and formula. I think its about time someone put the "M" back in. With that said, get ready for "A New Beginning."
Based on this mix and his supporting statement, we're thinking this'll be along the lines of what Porter Robinson did with the Worlds live shows. If that's the case, then this young producer really is stepping his game up and raising the bar for artists to follow. A 'live' inspired EP is to follow as well, so the creativity flowing through Fareoh's veins is going on full tilt.
Fareoh – A New Beginning (End of The Year Mix) | Download


If you're vibing to this mix, then you're not gonna wanna pass up the opportunity to see him play one last time this year. Fareoh is playing alongside SevnthWonder and Blasterjaxx at the Best Buy Theater in the heart of Manhattan, and we've got tickets right here for ya. Enter the contest on the following page for your chance at 2 GA passes to an NYE show of a lifetime. You know Blasterjaxx and SevnthWonder are throwing down, and Fareoh is just gonna complete the trifecta with a mind-blowing show.
We really hope you enjoy this incredible mix, because we're excited to bring you O' so many more in the weeks and months to come. Apologies for no tracklist here though, there's simply too many unreleased tunes and mixes in there. Expect that going forward as well though, this mixes will contain some of the world's best tunes and a good number of them won't be available anywhere else.