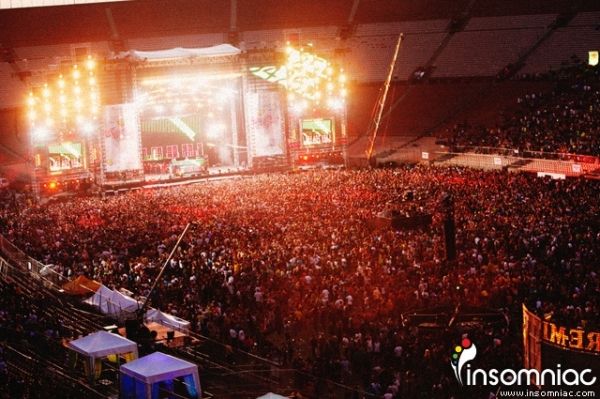 Nestled in the heart of the sunshine state, the birthplace of Disney World, and other world famous theme parks is Orlando, Florida. Titled as the Theme Park Capital of The World and nicknamed "The City Beautiful"; this metropolis has grown to be the most populous inland city in Florida and home to the largest college student body in the world at the University of Central Florida. At some point in EDM's explosion in popularity , Insomniac founder Pasquale Rotelle saw massive potential to throw one hell of a party in Florida's City Beautiful, praising the thriving rave scene that has unarguably been overlooked due to neighboring Miami's legendary and long history as an electronic music hub of the world. So in 2011, Insomniac threw its first Orlando edition of Electric Daisy Carnival and it's been one amazing ride ever since.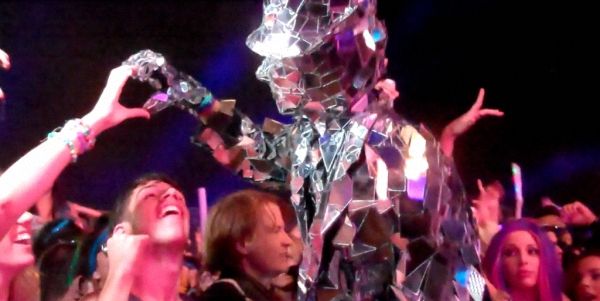 If it's one thing electronic music does that all seasoned listeners and fans can agree on, it's change before you get too comfortable with the fresh new thing. In 2011 we saw Dutch house thrive, festivals weren't being streamed on YouTube and MTV yet, Tiesto was still playing trance, Afrojack shepherded many EDM newcomers with his mega hit "Take Over Control", and basic EDM dabblers were still asking how one dances to dubstep. It was on this monstrous year that Rotelle decided to try out his party celebrating peace, love, unity, and respect in the Floridian city. The Orlando festival's first year brought nothing short of heavyweight headliners with huge names like Paul Van Dyk, Diplo, and Benny Benassi, but that's not to say the event wasn't featuring the hottest of fresh blood as well. Contributing their unique  and nowhere near as popular (at the time) sounds were English producer Feed Me, then-electro boy wonder Porter Robinson, and that one lead singer from From First To Last calling himself Skrillex. The weekend went off without a hitch seeing 12,000 attendees Friday and over 20,000 Saturday, signifying something truly special had just begin in the Central Florida city.
The 2012 and 2013 renditions of EDC Orlando were no different in terms of bringing bigger and better on every aspect of the event. Among 2012's no-holds-barred lineup were bass kings Bassnectar and Borgore, along with trance legends Markus Schulz and Armin Van Buuren. Oh and godfather of techno, Richie Hawtin, thrown in just for good measure. 2013 featured a somehow more appealing lineup with tier 1 acts in Kaskade, Zeds Dead, and not to mention one of Ferry Corsten & Markus Schulz's first performances as the trance super duo New World Punx. Every year EDC Orlando sees a key set of names that can headline 
any given
electronic music festival and for 2014 we can expect nothing less and so much more.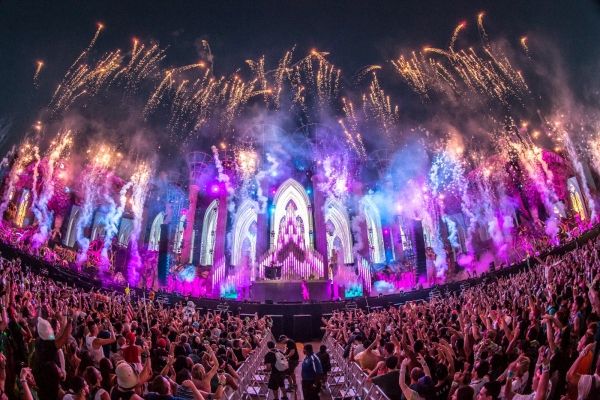 This year attendees of EDC Orlando will be treated to not only Insomniac's epic Kinetic Cathedral structure that we saw at the flagship Las Vegas event, but yet another quality two day lineup that features top DJ's, newly rising icons, and lesser, but still immensely loved, acts  Not seen on many festival circuits this year, Orlando is receiving Hall of Fame status producers like Green Velvet, Harvard Bass, and the insanely wild and fun Sir Bob Cornelius Rifo (The Bloody Beetroots). Potential future festival headliners like the creator of buzz, 3LAU, future house trailblazer Oliver Heldens and the very talented Myon & Shane 54 will also grace the decks underneath that Florida sunshine. And of course a strong mix of DJ's you seem to can't stop reading music blog articles about from Cake throwing popstar Steve Aoki, to everyone's favorite Group Therapy Session leaders, Above & Beyond. EDC Orlando in its senior year of existence is definitely far from over and surely here to stay.