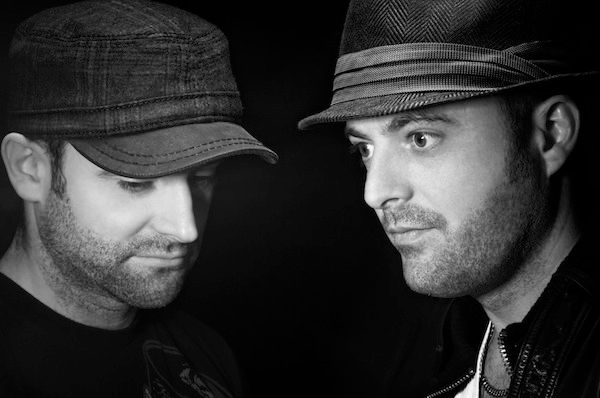 My Digital Enemy is a name that is well known in house music circles, especially in their home country of England. Deliciously dabbling together and constantly curating some of the best sets in underground house in the scene, the veteran duo have built on their consistent gains of success in 2014. With the highly touted 'Shamen'  and 'Change' (released on Toolroom) already under their belt for 2014, the pair have recently released two remixes, 'La Negra' and 'Tribe.' Always dealing staunchly within the realm of tech house/techno, the pair have yet to take off in the American EDM space, but that should change quickly as traditional genres are undoubtedly gaining heavy traction amongst young EDM fans. My Digital Enemy is sure to be at the forefront of that traction, as their infectious and upbeat style is perfect for slaying dark dance halls and dreary night clubs for hours on end. Our friends at InDeep sat down for a chat with the veteran duo last week,  and really just discussed the basics. What they like to DJ, some stories from their past, and what they think of our American scene. Check it out below, and listen to their exclusive mix via InDeep as well:
You guys are veterans of the scene, and have been DJing for years. How has the scene shifted in your eyes? How has your style evolved?
We have seen lots of different styles come and go through the years but the underground is the one thing that stays constant and generally our sound is connected to that. Our style evolves around the music we are playing and into, but will always revolve around our love for house muisc!
Could you talk a bit more about how you guys got started in house music?
Well it all started in the late 90's and was a progression from Gabber Techo through to trance, then Progressive and ended up firmly in house!
Who did you first start listening to? Who are your influences, then and now?
Back in the day when we were Ravers we were listening to the likes of Lenny Dee, Clarky, The Producer and The Prodigy then it we started to go to Ibiza and listen to Tiesto, Marko V, Carl Cox etc..
Nowadays our influences are guys like Mark Knight, Eats Everything, Doorly, SecondCity and loads more to many to mention really! lol..
What do you guys think of the slow takeover of technology in dance music? How has that affected you guys? Did you guys prefer vinyl to the standard CDJs these days?
We Prefer SD cards now, but did start off on vinyl. Vinyl was always a problem, as we wrote a lot of our own music we would want to be able to play it straight away. In the old days you would have to get a dub plate made which it was such a long expensive process..
The fact that you can finish a track and on the same day play it out on is brilliant and that's why we would choose SD's over Vinyl any day!
Over all of these years, do you guys have any particular moments that stick out as being memorable?
I think to be honest after all the partying we have been doing we can only remember things from the last 2 years! lol
Playing at Olden Bora, Germany in front of 10,000 people this year has got to be one of them! Also playing at the Toolroom party in Ibiza this year was epic, too.
Who are you listening to these days outside of dance music? What about in dance music? What artists are you currently really digging and dropping in your sets?
Well outside of dance music is difficult as we listen to so much music for work that its hard to fit in anything else!
In Dance music I would say any thing from Hot since 82, Eats everything, Duke Dumont, Doorly to Oliver Heldens, Tchami, Mark Knight..
We are really liking Lucas & Steve at the moment, big sound from them also Low Steppa is doing some wicked stuff..
Could you take us through the mix you did for us? How did you decide on the tracklist/ the flow?
Well we based it on the set we played a Bestival a few weeks back. It went down well there and thought you guys would think the same!
Where are your thoughts on the American "EDM" scene? Do you guys try to stay out of it? What do you think of "superstar" DJs that are running rampant in that scene? Guys like Avicii, Tiesto, Zedd, etc?
To be honest we find the 'EDM' sound too noisy for me these days I used to be in to Hardcore and Hard House when I was 16 but that boat has sailed for us personally… But saying that good luck to anyone who is into it as I remember having loads of fun bouncing around to Trance etc.. that was that banging! We have big respect for Guys like Avicii, Tiesto, Zedd, etc as they are doing what they love and making mega $$$ from it.. Wouldn't mind a piece of that ourselves!
Anything else you want to let us know, about you guys, or about your music? Any fun facts?
We are touring in the USA second half of November so look out for us! as have a big EP planned for release on a big US label early part of 2015 so watch this space!