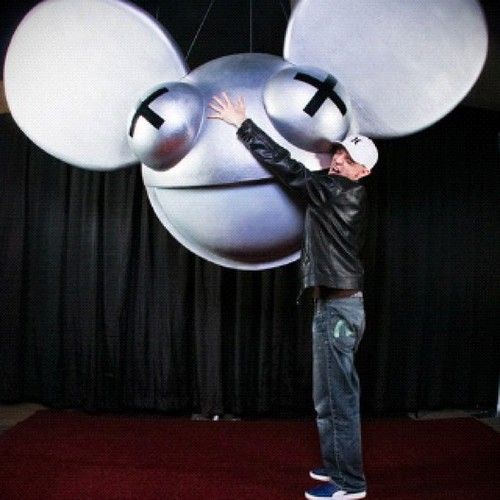 Whenever we see a story about a DJ reaching out to a fan, it gives us a little faith in humanity. When that someone is Deadmau5, it is a gesture that definitely grabs our attention. While usually our headlines are filled with his twitter tirades and musical prowess, today we bring you one that will have you saying good guy Deadmau5. Meet Zac Campbell, an aspiring DJ who was robbed at knife point after a DJ competition. He was stabbed three times, bitten, battered and robbed of his DJing equipment. Deadmau5 caught wind of the story and decided that as a member of the horde, Zac didn't deserve this shitty day, so he did the only sensible thing: replaced his equipment. As Zac spends his days recovering in the hospital he has a care package to look forward to that contains: a 13″ macbook with Ableton 9, a Traktor Kontrol S4 and Native Instruments Komplete 10. This is just another example of music helping someone to heal and shows the brighter side to a DJ who is often vilified in the media. Feel better Zac, the hordes got your back!
Zac had a shitty day.

Long story short, Zac Campbell had a pretty shitty night recently… Ill spare you the details, but he was DJing in a small club for a DJ competition, and after he left his gig, gear in hand… he was attacked with a knife, stabbed 3 times, bitten, and beat the fuck up. All because some asshole wanted his DJ gear. Hospitalized…. but he is on the mend now, and is recovering well.

he's been a fan, member of the horde for quite some time… and we look after our own, so… after eyeballing the gear you had, we've decided to get you some upgrades to help you back on your feet….
sending out a shipment for you today! New 13" macboook with some goodies that will get you back on the decks, and producing some music…. (got wind from a friend of yours, thanks heather, that you wanted to get into production)

Ableton 9

https://www.ableton.com/en/live/new-in-9/#live_buy

Traktor Kontrol S4

http://www.native-instruments.com/en/products/traktor/dj-controllers/traktor-kontrol-s4/

Native Instruments Komplete 10

http://www.native-instruments.com/en/products/komplete/bundles/komplete-10/
so expect a care package headed your way Zac, and feel better man! The hordes got your back..
@deadmau5 before and after healed up now it happened in May I hope to May Colab with you one day man pic.twitter.com/2sKjS7O04F

— Z_A_C (@Z_A_C_music) October 14, 2014