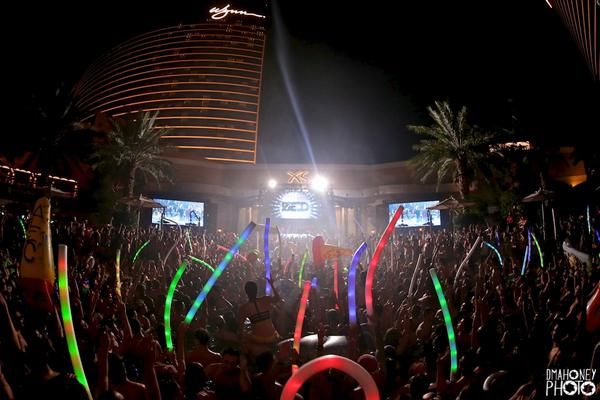 Just a month ago, XS Nightclub announced a crazy Labor Day weekend lineup, with performances from Skrillex (solo), David Guetta, Zedd, and Diplo with Skrillex. Really though you'd expect nothing less from XS, since the club has been pumping out epic performances, like Deadmau5's recent minimalist techno set or Diplo and Skrillex playing the night after EDC.
The top grossing nightclub of 2013 accomplished yet another staggering feat yesterday (8/31), during Zedd's birthday celebration, and broke their record for most attendees in a single night. Yep. 11323 fans partied the night away with Zedd, for what was the most XS Nightswim of all time. Did we mention that Alec Monopoly, the man who revealed this weekend's lineup through his artwork, was also in the house?
Diplo and Skrillex are set for a back-to-back performance tonight, to close this already massively successful weeknd, with a bang(arang). Tickets are still available, so if you're out there we highly recommend hitting up XS Nightclub and closing your Labor Day weekend on the right note. Who knows, perhaps we might see another broken record at XS tonight.