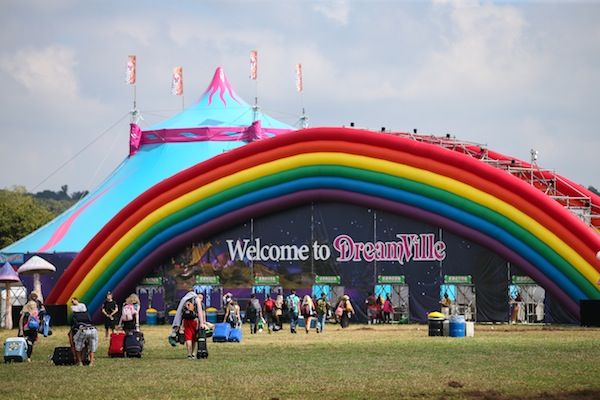 One of the world's premiere electronic music festivals, TomorrowWorld, has added another layer of detail to the experience this year. TomorrowWorld organizers, who are also responsible for the Mecca of dance music festivals, TomorrowLand in Belgium, are known for their high attention to detail and production. Campers at this year's TomorrowWorld festival in Chattahoochee Hills,  Georgia will have access to a number of amenities not typically found at festival campsites. The 'DreamVille' campsite will feature shops, food vendors, and now a number of other activities. Campers will now also be able to participate in morning yoga classes, workout classes, and speed-dating.
In addition, organizers will be offering a number of other activities including bocce ball, cornhole, ladder golf, life size chess, and more.  With all of the craziness of the festival, it's great to be able to escape for a few hours and relax and mingle with fellow campers.  TomorrowWorld kicks off Friday, September 26th and is sure to be another epic success.
Full list of DreamVille activities HERE.