,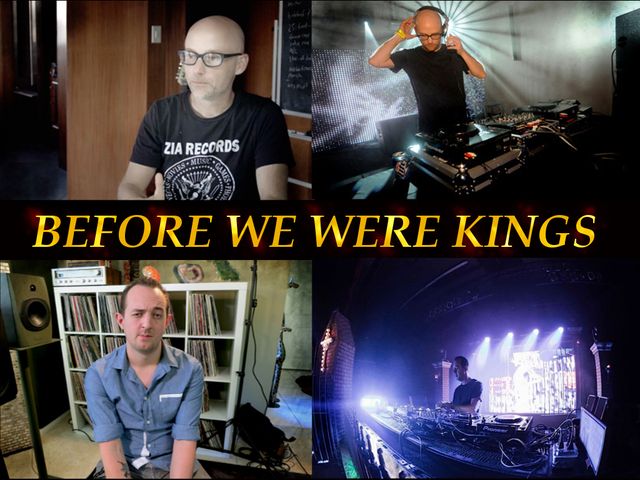 Be Featured on the BWWK Soundtrack, Contest Signup Here
With the explosion of our bustling world of dance music, a mixture of love and welcome, and disdained or misunderstanding has arisen from the general public. Luckily, the nature of this community is resilient, and for the most part has shed any disdain like water off of a duck's back. Instead of viewing those who don't understand what we're all about, we can look at them as simply curious and in need of a lil' enlightenment. For those not interested in reading up on EDM through blogs or social media, documentaries have been an excellent means of shedding some light on not only the music but the people involved in creating it.
Idris Elba's How Clubbing Changed the World, Lennar Bader's A Year with Armin van Buuren, and Spark: A Burning Man Story are just a few examples of relatively recent documentaries that give the world a glimpse of into lives (and backstories) of the people that drive the progress we see today. Bradon Ross, a documentary film maker in his early 30s, has a new film in the works (and nearly complete) that takes a deeper look into the psyche of the "new-rockstars" of our generation, in Before We Were Kings (BWWK.)
Before We Were Kings
 follows a number of DJs and examines how DJing is used as a therapeutic means of dealing with social anxieties, speech impediments, autism and more. With appearances from
Moby
,
Wolfgang Gartner
, 
Sander Kleinenberg
,
Mix Master Mike
,
Richie Hawtin
,
MAKJ
, and
Sandra Collins
, BWWK has no shortage of experiences to  draw from. When you think about how DJs really are viewed as superhuman rockstars, sometimes with no "real ability" (something
Tiësto
recently refuted
), taking a step back and realizing how they really are just like you, me, and everyone else is pretty humbling.
A story about the power of music, and how it brings out the best in us (whether that be with legitimate mental health or just general behavior) is something we're really looking forward to. BWWK is current in post-production, and you can have a chance at having your music featured in the soundtrack. So any of you producers out there want to have a tune included in a movie that's being submitted to the Sundance Festival, here's your chance. For more insight into the Before We Were Kings, be sure check out the trailer and/or the interview between Insomniac and Ross.
[H/T:
Insomniac
]