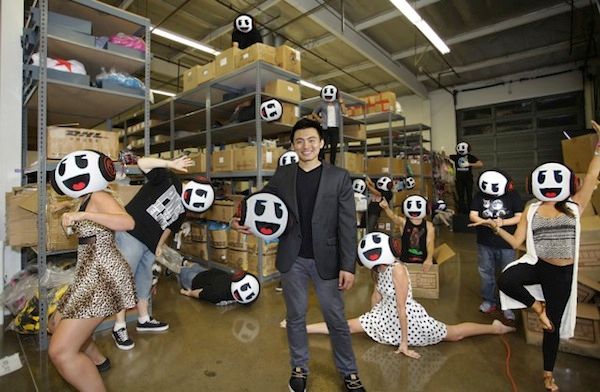 Brian Lim was a 27-year-old consultant working a 9 to 5 job at Deloitte, one of the 'Big Four' firms. After taking his girlfriend to a few raves, she became compelled to get these light-up gloves that some of the ravers were using. Unfortunately, the only pair that she could get her hands on cost $300. That's when it clicked. Brian quickly took matters into his own hands, buying $100 worth of materials and making his own light-up gloves. He continued to make more and even started his own event called 'Friday Night Lights' in an In-N-Out parking lot. Brian's goal was to become "the Nike of electronic dance music." The demand for his product rose and his company, 'EmazingLights', became a hit virtually overnight. The company has experienced 2,000% growth in revenue over the past three years and pulled in over $6 million in 2013. Those expensive $300 light-up gloves now only cost $30 on EmazingLights' website and the demand for the affordable rave accessory continues to grow. This goes to show that a small vision & dream can go a very very long way. Kudos to Mr. Lim and his hardworking team over here in Southern California, this is only the beginning of something magical in the making.
EDMTunes will be the official vendor for EmazingLights' products later this year, so keep your eyes peeled!

Via Yahoo
Check out our official EDMTunes playlist for the freshest tracks - updated weekly!