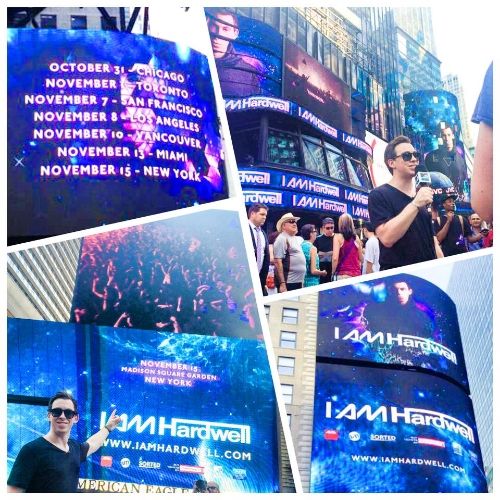 A few days ago, the world's #1 DJ, Hardwell, announced his newest set of dates for his upcoming "I Am Hardwell" tour. Taking over Times Square with his name and face plastered over jumbotrons all around Times Square, NYC became the site to premiere this major announcement.
Prior to the announcement, Hardwell and Elite Daily teamed up to prank some fans and unsuspecting tourists in Times Square. With the majority of people unable to recognize the Dutchman, who was lightly disguised by a pair of shades, hilarity ensues as many tourists have no clue who Hardwell is. Even those who seem to have a grasp on the EDM scene are unable to recognize Hardwell or put together his name nonetheless. Selective editing for the win, as always, as we are sure plenty of people were able to recognize the famous DJ, producer and entrepreneur.
Check out our official EDMTunes playlist for the freshest tracks - updated weekly!