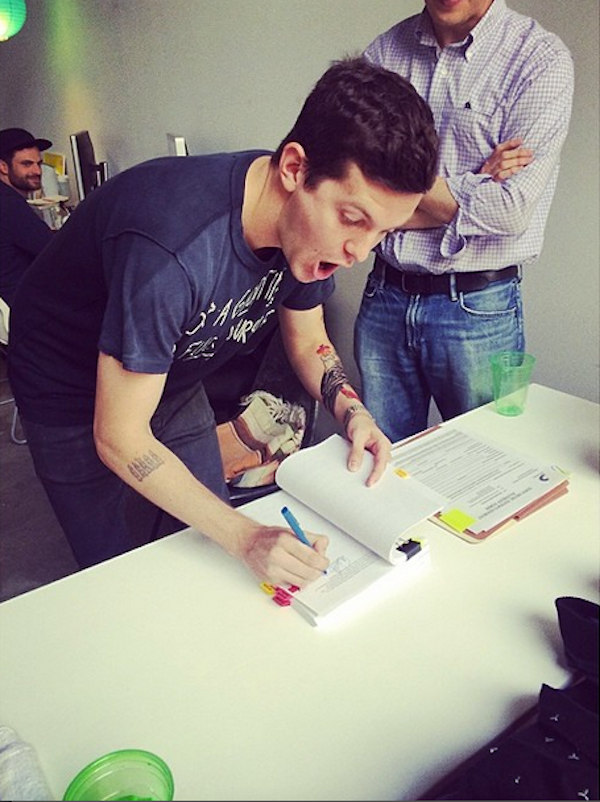 Dillon Francis announced today via Twitter that he has signed a deal with Columbia Records to complete his forthcoming artist album,
Money Sucks, Friends Rule.
 The album is expected to drop July 2014.
Dillon will still remain signed under Diplo's Mad Decent label, describing the collaboration as "all the way thru Mad Decent x Columbia."
Proud to say I signed my first record deal ever with Columbia Records! http://t.co/91dNhgzHvt

— DILLONSELLOUTFRANCIS (@DILLONFRANCIS) May 5, 2014
Despite the fact Dillon has yet to even release the album, fans took to twitter to accuse the 26-year old producer and DJ of "selling out" for his decision to sign with a major record label.
It's insane that people are calling me a sell out and I haven't even put a record out to compromise the integrity of my music — DILLONSELLOUTFRANCIS (@DILLONFRANCIS) May 5, 2014
EDM's resident comedian jokingly changed his Twitter name to "DILLIONSELLOUTFRANCIS" in response, eliciting the commiseration of Calvin Harris in agreement:
@DILLONFRANCIS loooool welcome! Ur a sell out man F U for following ur dream of people hearing your music and having a marketing budget

— Calvin Harris (@CalvinHarris) May 5, 2014
Columbia Records has signed with EDM talent in the past, including artists like Daft Punk and Steve Angelo. If anything, the partnership indeed leverages a better budget for Money Sucks, Friends Rule, building even more anticipation for the much awaited album.
Ima sell out this dick in your mouth — DILLONSELLOUTFRANCIS (@DILLONFRANCIS) May 5, 2014
Congrats Dillon!