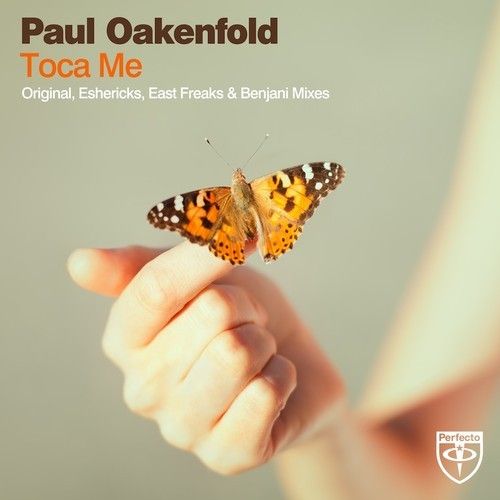 Paul Oakenfold – Toca Me (Club/East Freaks/Eshericks/Benjani Remixes)
Label: Perfecto Records | Release Date: April 14th, 2014
 Buy On Beatport
Alright, hands up. No, not "put your hands up in the air," but raise your hands if you remember the quintessential track from the late 90's-early 2000's called "Toca Me" by Fragma. The track was an absolute dance floor destroyer back in the day, and Paul Oakenfold is resurrecting it and giving it a slightly new production face with release of the full-on remix package today. Paul's version of "Toca Me" was created for his upcoming album "Trance Mission" which will feature cover versions of ten of his all time favorite trance records and which will be released later this summer.  In the club mix, Paul has stated that he "went for a style and direction that many are currently referring to new school trance." The drop definitely has pangs of a big room feel in a trance envelope, while maintaining the classic original riff and feel within the verses. My favorite mix of the release though is via East Freaks' slow burning progressions and mesmerizingly euphoric breakdowns.


On the flip side are mixes from Eshericks and Benjani. Benjani offers a harder more big room infused type of sonic profile in a mix that would feel at home in any main stage festival set, and Eshericks gives us an interestingly unique bass-driven breaks effort with his mix. A remix package that tastefully maintains the essence of the original club floor-filler , be sure to pick it up on Beatport today.