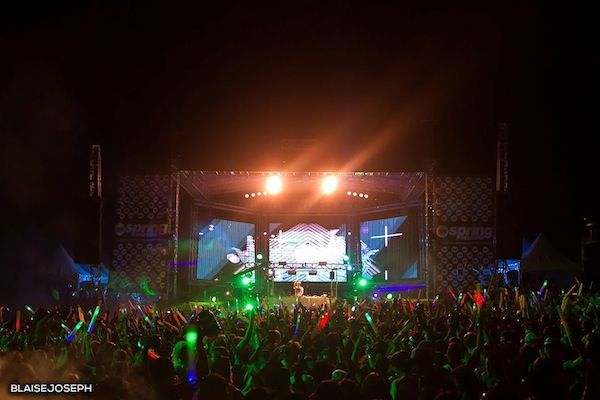 Tickets
This weekend, thousands of college kids are about to make Panama City Beach their home, along with Krewella, Arty, Bassjackers, Kill the Noise, Alvaro, Pegboard Nerds, Crespo, ETC! ETC! and Herobust. Suitcases are coming out of the closet, bikinis are being packed, and everyone is getting ready to dance on the beach for two straight days on the sandy beach with their favorite headliners.
To kick off the event, Tallahassee, Florida's capital, is hosting an official pre-party, "The Journey to the Beach," featuring GTA. Friday's check in and party starts at noon with the debut of the all new day stage. With surrounding pools, bars and the beach right at your toes, it's impossible not to have a good time. There will be a quick rest period from 5 p.m. to 6 p.m. and then the night truly begins. Production this year is promised to be bigger and better than ever before.
Set times have been released and they can be viewed below. Spring Weekend forever!

Photos courtesy of Spring Weekend.