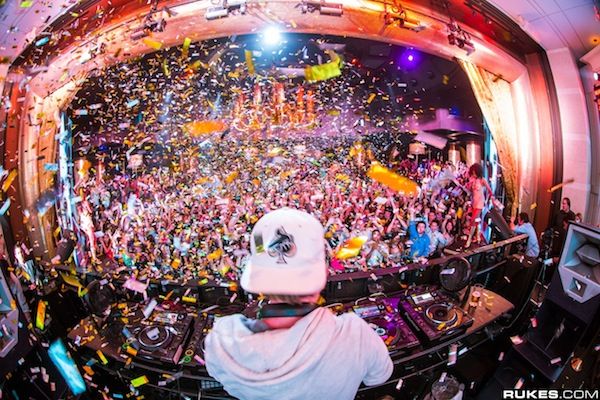 Buy Tickets

At the end of March, news broke out that Avicii was being rushed to the hospital to undergo surgery on his gallbladder. His highly anticipated show at the "Avicii Hotel", aka the SLS during Miami Music Week, was canceled and subsequently so was his Ultra main stage performance, as well as all of his April events. deadmau5 ended up stepping in last minute at Ultra and also covered for Avicii's scheduled XS and Encore performances this past weekend. Well, the good news is, Tim Bergling has recovered and is back to take on the infamous Vegas nightclub this Friday night.
Bergling's manager, Ash Pournouri, was recently quoted in an interview with Ask Men about Avicii's relationship with the venue: "… Tim prefers XS over any other nightclub right now. That's where he's comfortable. He knows the club, he knows the crowd. He feels comfortable with the people there and the operator, Jesse Waits."
Feels great to get back to normal again! Cant wait to get back to playing again! First stop @XSlasvegas on may 2nd!

— Tim Bergling (@Avicii) April 28, 2014
No news yet about any other upcoming performances, but Avicii tweeted last week that he plans to hit the studio once again to work on his second album. We can't wait to see what's in store for the superstar, now that he's fully recovered and back to doing what he loves most.
Photo credit: Rukes