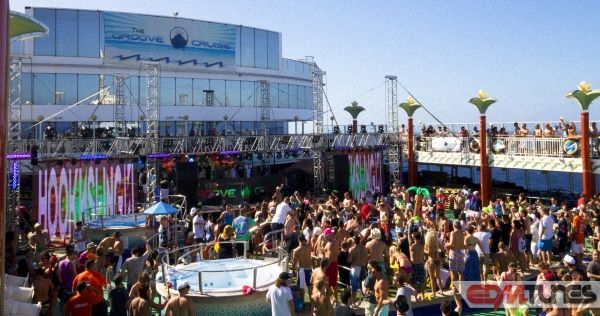 After having my "Groove Cruise Cherry" popped a few months ago on WHET Travel's Los Angeles leg of The Groove Cruise, I immediately knew (or thought I knew) that this was a destination "RAVEcation" for the record books. Little did I know that L.A. was just a warm-up for the flagship leg of the G.C, which set sail from the Port Of Miami for its Tenth Anniversary celebration last month on January 30th. Complete with a sold out Norwegian Cruise Line's Pearl populated by roughly 2,750 electronic music revelers, the ship set sail on an experience of a lifetime with old and new friends and top notch, underground and up-and-coming DJ's while attendees checked those everyday life concerns, problems and bad vibes at the shore for the celebratory 4-day escape from reality. Normally the event is a 3-day festival, but organizer WHET Travel and Cruise Director Jason Beukema decided to tack on an extra day of raging to celebrate the successes of the past 10 years.
It all began back in 2004, when then Atlanta-based travel agency tour manager Jason decided to help out a few friends who requested a charter for an electronic music event aboard a cruise ship. Able to accommodate their request, Jason managed to kick off the inaugural leg of The Groove Cruise with about 125 friends and acquaintances in October of 2004.  "All of a sudden people who'd heard about it from their friends just started calling me, wanting to find out about the cruise," said Jason, who launched Whet Travel after returning to Atlanta from the first voyage. "We didn't spend a dime on advertising. It was all word of mouth." 10 years later, here it is: one of the largest destination electronic music events in the continential US.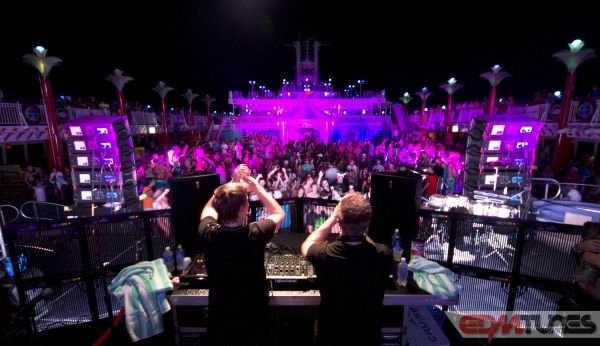 This years' voyage illustrated the exponential growth seen within both electronic music and the demand by fans for an immersive experience that takes the feel of a camping festival to the next level, literally. Comprised of roughly 75% repeat attendees (dubbed "The Groove Cruise Family") and the remainder being Groove Cruise Virgins. Once you Cruise with that Groove it becomes obvious why the return rate and allure is so high. "On every cruise people come up to me and tell me this is the best vacation of their lives," Jason said. "It's an amazing feeling to know I'm making people happy, and it's what drives me every day, toward the next voyage."
With unique experiences ranging from specific official theme parties for each day/night (Represent/Pirates Of The Caribbean/Superheroes & Vixens/Whatever Floats Your Boat/Fetish Fun Night & Fantasea), constant electronic music playing through the P.A. system throughout the ship (dance music while eating just feels…right), DJ sets that literally do not stop the entire voyage, spontaneous attendee-fueled surprises like elevator Twister, Slip 'N Slide's on the pool deck stage during Hook 'N Sling's set, to an emcee turning the elevators into "The Party Elevator," The Groove Cruise is basically a temporary closed societal system populated and run by ravers. "It's like spring break for adults," Jason muses.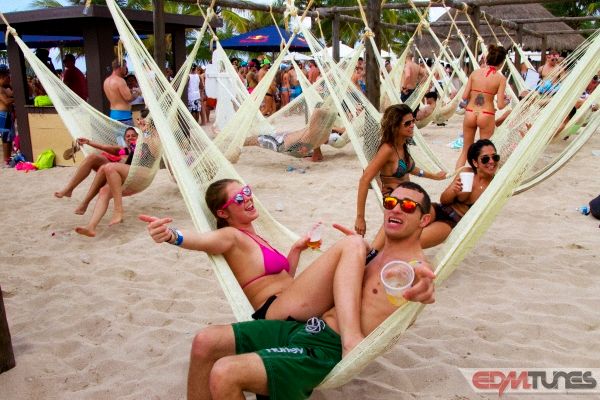 As a more matured member of the electronic music generation, I often hear talk of dipping out of the live show/festival scene as real life responsibilities and expectations begin to overtake lives and diminish the ability of attending the festival circuit, however, I will now counter that presumption with attendance on The Groove Cruise. What makes it special, you ask? Well, firstly, in comparison to other EDM cruises like Holy Ship, the carefully crafted lineups on G.C. range genres from minimal house (Cocodrills) to more commercial house (Cedric Gervais, Deniz Koyu) to an awesome trance representation (Gareth Emery, Ben Gold, Gabriel & Dresden and G.C. staple Markus Schulz) in addition to some underground and up-and-coming acts (Pierce Fulton, Luke Bond, DSK CHK) as well as legit classic representation via the likes of Darude (can't even believe I heard "Sandstorm" dropped and mixed by the man himself!) and so many more.  This type of lineup selection and variance, I contend, keeps the dreaded "bro contingent" at bay.
(video courtesy of Marisa Matluck Photography)
The crowd is incredible and inspiring to say the least. With a majority demographic comprised of collegiate graduates of the last 15 years, there exists zero attitude and a complete love of life;
embrace the moment
is the ethos. All in all, the ages range from 21 to around 50. With such a large array of everyday working professionals looking to escape the normalcy of day-to-day life, I ultimately came to the conclusion that once I become wary of the festival scene that I will absolutely become a Groove Cruiser for life in exchange.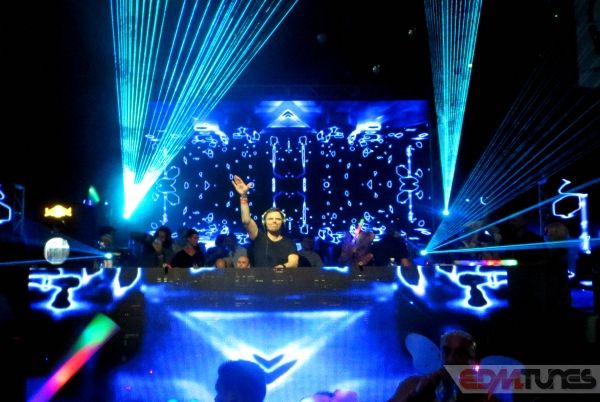 However, be forewarned: that with this incredibly immersive new world comes one hell of a crash back to reality. "The Groove Cruise Hangover," as it's been dubbed, is a rough acclamation back into society. But you just have to look at it like this: you work to have that same experience next year. Until we can get Jason (and team) to locate and secure a private island for a permanent rave society to thrive on, we are just going to have to grin and bear our 9-5 jobs and count down the days until our next Groove Cruise Family Reunion. Have I grabbed your attention yet? Good. The Groove Cruise departs from L.A. this fall and from Miami again in January 2015. Be sure to use promo code EDMTunes at booking to receive $50 off your reservation! I sincerely hope to see some of you there, because you think you know, but you have no idea until you take that initial plunge into The Groove Cruise's (B)Rave New World. 
Thank you to Jason, Dana, Ryan, WHET Travel and the rest of The Groove Cruise team for crafting and executing one of the top landmark events I have experienced in my lifetime.
Happy 10th Birthday Groove Cruise!
Here's to 10 more years of memories spent with great friends.  
See you in Los Angeles!
Quotes via New York Times