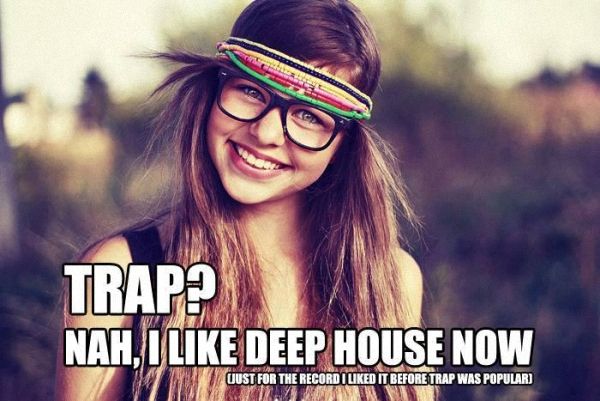 Another week another step in our ongoing house music series. It's important to us here at EDMTunes to show you as many facets of dance music as possible, hence this weekly dose of some noticeable sounds from the underground. That tech house, techno, breakbeat, nu-disco, deep house, what have you. Chances are, you can find some of it here over the past sixteen weeks. This week features a lot of individual tracks (it's been fairly mix-heavy the past few weeks) from the likes of Hollen, some Crosstown Rebels releases, Ben Pearce, Jay Lumen, Detroit Swindle, Beckwith, and Shadow Child. On with the show.
GotSome ft. The Get Along Gang – Bassline (Chus & Ceballos Stereo Remix Edit)[TUNE OF THE WEEK]
The Defected classic was burning up club floors everywhere last year and now Defected have released a few remixes. This is easily one of my favorites; Chus and Cebballos do a great job of clubbing-up the record even more. It's the Tune of the Week this week and for good reason.

Man Without A Clue – When I Play This Record
Another banger. Influences of techno are obvious, with hints of that sultry deeper sound as well. This is going to be a huge track this year. And, I know it's very common place to use that as a valid description when describing dance music, but in this case, it is guaranteed. Man Without A Clue has a true hit on his hands.

CRM121 Subb-an feat. S.Y.F. – Say No More
A great vocal line is intermixed amidst a bubbly field of synth play and percussion work. As always Crosstown Rebel's A&R works its magic, providing Subb-an a great platform for his always high quality work. There's a remix package of this track as well, however, I'll let you do the digging for that.

Solee – Offspring (Hollen Remix)
A dark techno remix from one of my favorite producers of the past few months, Hollen. The baseline is squelchy and the sparse vocal samples lend a foreboding presence on the track.

Madben & Yann – Neighbours
Madben & Yann have released a two track EP on Bedrock – it is their premiere released on one of the world's most prestigious labels. It's a shame that the track cuts off shortly after the release, as its build is stunning, and that it's not much longer than the preview we saw back in September.

Madben & Yann – Breathe
Love it. Interesting synth work, great beat, great depth. Great track overall.

Jay Lumen & Sasha Carassi – Give Yourself (Original Mix)
Techno banger indeed, the collar between Jay Lumen and Sasha Carassi is fire, with peak time attributes all over the place.

Detroit Swindle – The Wrap Around
Smooth, as always from this pair.

Lancelot ft Antony & Cleopatra – Givin' It Up (MK Remix)
Mr. Kinchen remixes Anjunadeep's first release of the year. I was a big fan of the original and MK's techier approach also caught my attention. I'm pretty sure we had a separate write up on this track at EDMTunes, however, I'm not sure, I forgot (I really should know these things, being the editor and all). Anyways, point being, you know the track is fire when it makes it on our front page separately.

Uron – Scotch ( Original Mix )
Even though this track didn't get my "Tune of the Week" nod, it's probably my favorite of the past seven days. It just has such a catchy bass line that starts up out of a whirring combination of a low key melody and a mysterious vocal sample. It's hypnotic to say the least.

Charles Ramirez & Baum- Fire Alarm (Coyu edit)
The always unique and eclectically aggressive Coyu with another edit.

Shadow Child & Doorly – Piano Weapon [Rinse FM rip] A short snippet of Shadow Child's upcoming collaboration with Doorly. Piano Weapon indeed. A longer version will be needed to fully judge the song, however, this early shot is pretty good.

Sean Roman – Things Ain't Workin' Out (Beckwith Remix)
Any Beckwith release will generally find its way on here.

Well that's all for this week, folks. No mixes today, as I really wanted to focus on individual records for your enjoyment. As always, let me know what you think.