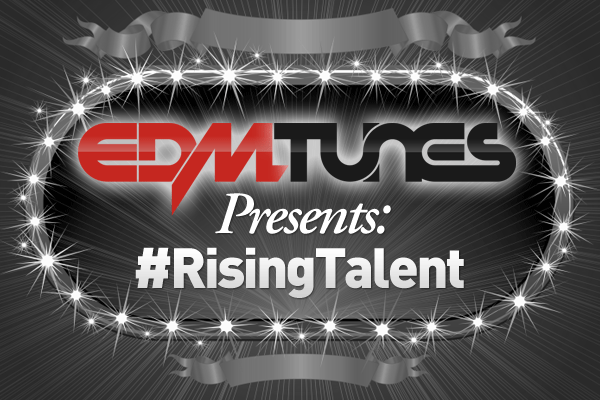 Each and every day, we get close to 50 track submissions from artists and producers all over the globe. As a blog and a connoisseur of quality music, we make it a priority to use our social outlets as an avenue for up-and-coming producers to get their names recognized. With the abundance of tracks sent to us from every part of the world on a day-to-day basis, it's definitely not an easy task picking out the great from the good. But with our love and passion for dance music, we will continue to strive for only the highest quality of music.
This week's artists have been carefully selected, having undergone a thorough critique process of their work. Originality, diversity and structure are just a few of the factors calculated into the decision of determining what tunes resonate best with the listener. Our team here at EDMTunes pride ourselves on discovering new and undiscovered talent every week. We are constantly looking for the underground gems of electronic dance music and want to support those who truly deserve the recognition. We advise our producers to continue to submit their tunes to possibly be featured on this segment of our weekly #RisingTalent series.

1) Aylius
Bailey Merrill, or Aylius, is a 19-year-old producer who first dived into EDM production only a few years ago. After releasing his first EP, several originals and remixes started to flow out and onto his Soundcloud page. Having been featured on numerous music blogs, he is no stranger to those deeply involved in the music scene; but for those who are unfamiliar with his work, you are in for quite a treat. This electro-coated dubstep track showcases an impressive fusion of the two styles in a seamless fashion.
Candyland & Zak Waters – Not Coming Down (Aylius Remix) | Download | Facebook | Twitter

2) Vampy
Croatian producer Vampy started producing five years ago, experimenting in the realms of electro and progressive house. Since then, he has had a few label releases and is hoping to release an upcoming record of his that has already been played at Ultra South Africa. This progressive tune of his contains a emotional lead melody that will certainly resonate with you.
Olly Murs – Dear Darlin' (Vampy Remix) | Download | Facebook | Twitter

3) SYTRAX
Ersin Atli, better known as SYTRAX, is a UK producer who is fairly fresh to the game, having only started producing electronic music last February. Although his production skills remain versatile, his fans are most fond of his dubstep records. He is currently working on his next EP release. In the meantime, check out this funk-filled dubstep track that has incredibly intricate synth work and a hint of Michael Jackson's "Thriller." Comment at the bottom of the article if you can pin-point the MJ influence!
SYTRAX – Suferaid | Download | Twitter

4) Thomas Crowne
Thomas Crowne made his transition from hip-hop to EDM in 2011, and is inspired by all genres of music including jazz, classical and rock. An admirable quality about this producer is that he is completely self-taught. Electro house and nu disco are now the primary focuses of his brand. This hard-hitting electro tune highlights a variety of complextro elements that are reminiscent of Zedd's signature sound.
Zedd ft. Hayley Williams – Stay The Night (Thomas Crowne Remix) | Download | Facebook | Twitter

5) FLAWVO
FLAWVO was introduced to classical music as a toddler and began playing piano by age 6 and guitar by age 12. His taste in music has then evolved to rock to metal to hip-hop and finally electronic music, thanks to Daft Punk's "Homework." His inspirations range from Kill The Noise to Djemba Djemba to Nine Inch Nails, whom was a catalyst into his realization that one could create digital symphonies using computer software. Using Ableton, FLAWVO has produced a future bass tune that incorporates impeccable vocal splicing and pitch-bending.
The Longest Road (FLAWVO's Giddy-Yup Vocal Edit) | Download | Facebook

6) Rave Radio
Australian duo Rave Radio began in 2010 and has had an incredibly rewarding journey thus far. Having received support from headliners such as Nicky Romero, John Dahlback and Paul Oakenfold, their tunes have received quite a buzz. Moreover, they have had the opportunity to produce official remixes for Akon, Lil Wayne and Pitbull to name a few. Let's not forget that they have toured around Australia and New Zealand, as well as been booked at venues located in New York, Dubai and more. This dutch-influenced banger will kill at any club.
Rave Radio – Thumpa | Purchase | Facebook | Twitter

7) Vonzie
Born and raised in Brooklyn, New York, Sean Vonzie represents a new breed of electronic music producers who are not bound by genre. In previous works of his, he has incorporated a variety of influences from zouk to future bass to trap. Vonzie is determined to breakout in 2014 with his diverse style. This should be no problem, given his talent and excellent work ethic. This sexy tune of his features a tight twerk drop that effortlessly evolves into a tropical melodic groove.
Major Lazer ft. Pharrell – Aerosol Can (Vonzie Remix) | Download | Facebook | Twitter

8) Bamboora
Hailing from Istanbul, Turkey, Bamboora is a DJ and producer who currently resides in the beautiful city of Boston. He has already had the privilege to play alongside some of the biggest names in the industry including Skrillex, Calvin Harris and Erick Morillo. This powerful and rhythmic track provides a bass-pounding drop that will immediately get the crowd on their feet and jumping.
Bamboora – Chokuto | Download | Facebook

9) Kevin Charm
Australian producer Kevin Charm has been producing for approximately three years now. Starting out as a guitarist for his high school pop-punk band, it was tracks like Oceanlab's "Satellite" and Ferry Corsten's "Punk" that hooked him on electronic music ever since. This uplifting catchy tune captures the angelic vocals of Zizi and contains a summery progressive drop.
jjoo, Kevin Charm & Hanski feat. Zizi – Empire | Download | Facebook | Twitter