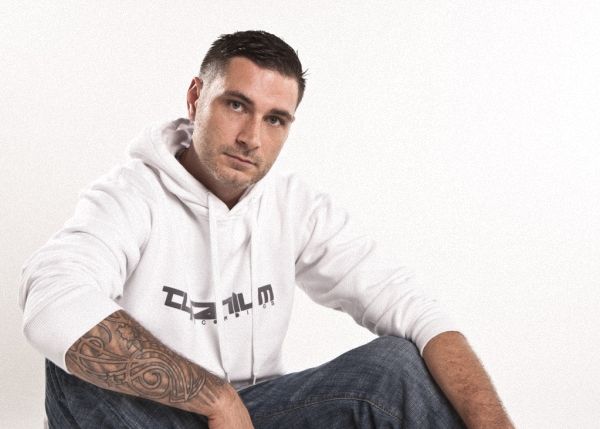 Electronic music mainstay Sean Tyas has been active in the dance music industry since 2006. With that level of experience comes an incredible amount of wisdom and insight into the inner workings of the explosion of the industry in current times. Hot on the heels of his recent chart-topping successes "Lose My Logic" and "Now You See," Sean has quite a full plate on his proverbial table, but a good businessman is never too busy to sit down and discuss forthcoming news and insights with media sources! We here at EDMTunes were lucky enough to chat with the "trance tytan" about a plethora of insider insights, forthcoming announcements, opinions of the explosion of the "EDM Industry" in American culture and trance's role in the burgeoning US market, among other topics.
2014 has been a watershed year for producers, but Tyas has taken it to the next level with a headlining spot at the recent A State Of Trance's 650 celebration in Utrecht, Netherlands at the Who's Afraid Of 138 stage, expanding the scope of his label Tytanium Recordings, and officially announcing the forthcoming release of his debut artist album (yes, Sean hasn't forayed into that end of the production spectrum – until now). Tyas' excitement and anticipation is palpable throughout the interview, so let's get to it. For your listening pleasure during the interview, here is Sean's set from ASOT 650 in Utrecht:


I've always been curious as to what sparked your move from NYC to Switzerland, and the effect that it's had on your life, in and outside of your relationship to music.
Before Switzerland happened, I first moved to Germany in 2004 to do studio work, and during that time met my future wife by sheer happenstance. We managed to see each other every 3 weeks or so, as she lived in Switzerland, which is only 8 hours away by car. A few months later I got an offer to do studio work for another studio group, coincidentally based out of Switzerland. That seemed like an omen if I'd ever seen one.
As fans, we've seen a variety of styles and collaborations in your productions this past year…where will listeners hear your style progressing towards as 2014 continues?
That's an easy one. My signature sound that people have heard throughout the years, but with the technical bar raised. Really the whole point is to push things further, to improve my sound programming, and make things bigger, edgier, more beautiful and all around better. There is never a limit.
What were your thoughts on the American trance scene seen from your eyes during your recent tour throughout the US?
In some states, trance nights are "new" and fledgling, which is by no means a bad thing. It simply means we have loads of room to grow.  And tried-and-true established trance markets such as California, New York, and Texas are always just awesome: People know what to expect on a full-on trance night and they stay until the very end.  So overall in the USA, the seeds are planted for trance to become something truly massive.  And the cards have been dealt to the DJs and producers that play and create trance music.  Now how these hands are played out, we have to see how the next 12-24 months go….
I noticed that your record label, Tytanium Recordings has recently received a Facebook page. What other kind of new developments and initiatives do you have planned for the label?
Now that the foundation is set, it's time to build artists with their strong releases, and to push out Tytanium nights at clubs. I'm very excited for Tytanium Recordings to really take off in 2014. A lot of big things on the way!
Who is your favorite (or a couple favorite) upcoming producers at the moment?
My two favorites are Darren Porter and Alan Morris.  These guys are both fantastic producers, and even more importantly, are huge aficionados of the pure melodic side of trance.
I love the energy of "Now You See." Do you plan on continuing to explore this same aural styling (especially with the push in popularity of upper beats-per-minute trance slash bordering on psy tracks)? When is the follow up to "NYS" going to release?
The "psy" thing is not for me—at all. Everyone is looking at psytrance as something all new, when its actually been around for years longer than the 138+ pure trance sound, albeit to an absolutely niche market.  I want to continue with this styling of 'Now You See.' In the studio as it was being made, it really fit me well. I look forward to exploring this sort of solid-warm-elements-meets-traditional-edgy-elements area of trance. That's not to say I won't do a little 2.0 trance here and there, so let's not forget I am known to also dabble into other styles here and there, and I think people are more accepting of that from me now that they know I've never "left trance," nor ever plan to. I think that's especially evident now after the ASOT650 gig!
It seems as if artist albums are the new thing to do in electronic music…and I've heard that after years in the game you are finally coming out with your own forthcoming on Black Hole. What can you tell us about the album and of all the labels out there, why did you choose Black Hole as a release platform (as opposed to, say, your label Tytanium)?
Well of course, Tytanium is part of the Black Hole Recordings family anyway, but I feel an album encompassing not only club bangers but certainly a handful of other sounds such as techno and chill-out, would belong best on Black Hole Recordings' main imprint.  The history BHR has shown with how they delicately treat their albums and push artists is proof within itself on how well it does things. Look at their history: Tiesto, BT, Ferry Corsten, Cosmic Gate…  The list goes on. The way they are going to release this first album is in a way that I couldn't do on my own, and it's just an incredible opportunity to reach the next step in my career. I don't think any other label would be willing to back my album in the way they are going to, and for that I'm really grateful. I think you'll understand what I'm saying later in the year. 😉

What has been your most mind-blown moment throughout your electronic music career?
Probably when I was invited to do a collaboration with Armin for his Imagine album.  That was pretty surreal and a real accomplishment. The track is called 'Intricacy,' check it out! It's definitely a total fusion between both of our sounds.
From a label owners' perspective: how do you see the EDM industry's expansion unfolding (business-wise) in the next year or so, especially in the US? What kind of effect is the "battle of the titans" (SFX vs. Insomniac) having behind the scenes in regards to touring DJs? 
It's both positive and negative. Positive because now we all have the chance to bring our music to a larger audience than we had ever imagined. The down side is that inevitably, as things tend to go in pop culture, trends trump talent and the world tends to only focus on small cross-sections at a time.  The commercialization of dance music has shifted so many artists' focus from simply wanting to explore new sound territory, over to staying in their comfort ones and striving for Vegas residencies.

Granted, the same thing was also said about Hip-Hop, and 30 years later it's still going strong.  The thing, though, is Hip-Hop never had an "explosion" per se; it had a slow, solid and steady rise.
My friends and I often discuss how awesome it would be to have the opportunity to attend a "classics set" with tracks spun from the late 90s through the early 2000's. Have you ever thought of adopting this kind of approach to any of your upcoming tours? And speaking of upcoming tours, do you have anything exciting to announce on that front?
I play a lot of older songs mixed into my sets. I love the old feel of those classics! Some have stood the test of time, and others have not.  You simply have to hear it out to know if these tracks still work.

I'm really looking forward to getting back over to Australia this springtime. I also have Clash of the Gods at Godskitchen coming up, where I'll be going b2b with Lange. After that, a long awaited revisit to Argentina in spring, then it looks like I'll finally get to visit Japan!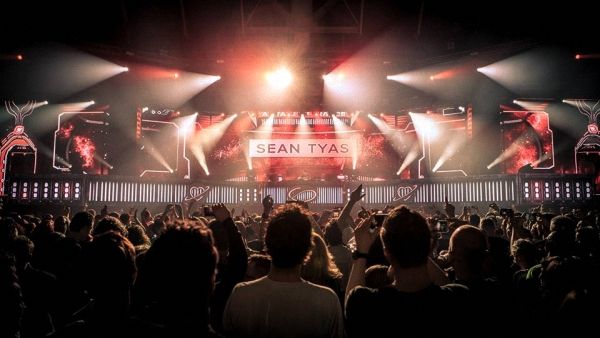 Oh the jet-setting life of an electronic music producer. Be sure to check out Sean's upcoming tour dates HERE and catch him at a venue near you. Also, stay tuned for Sean's upcoming follow-up single to "Now You See" as well as his impending full-length artist album.
You can stay up to date on all things Tyas and Tytanium on his official Facebook and Soundcloud.