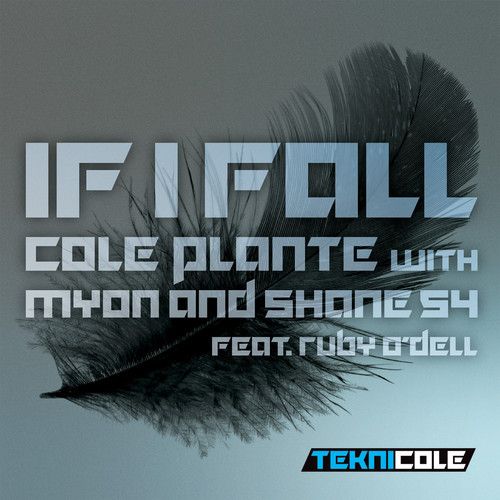 Cole Plante with Myon & Shane 54 feat. Ruby O' Dell – If I Fall
Label: Teknicole | Release Date: February 18, 2014
No wrong can be done when LA producer Cole Plante teams up with Hungarian duo Myon & Shane 54 to work on a track. Following their collaborative hit remix of Demi Lovato's "Neon Lights," and their #1 Billboard Dance Charts single "Lie to Me," Plante and MS54 have once again come together to bring what is sure to be a huge progressive favorite titled "If I Fall." Featuring the vocals of Ruby O' Dell, the track starts by highlighting O' Dell's beautifully smooth vocals with a subtle harmony that gradually builds up in pace and intensifies into a passionate drop to compliment O' Dell's uplifting vocals. The track falls nothing short of what is expected out of a Cole Plante and MS54 collaboration. The young producer has shown that he is a name to look out for, continually releasing a string of quality tracks. Currently, Plante is on a 28 city tour with singer Demi Lovato, while Myon & Shane 54 are on their own 22 date North American Heartbeat Tour with Late Night Alumni, so make sure to grab your ticket while you still can. Seeing as though the lyrics of "If I Fall" are about love, it is fitting that the track is being released around Valentine's day. More specifically the track is set to be released on February 18, on Teknicole, but until then, check out the preview below.