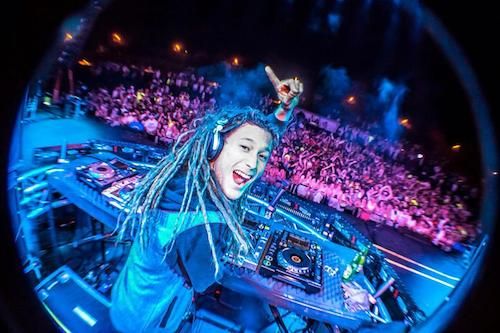 This past year was undoubtedly an explosive year for electronic music. 2013 saw the rise of many artists, old and new alike. Electronic music festivals became bigger and better by extending their reach to various cities and countries, as well as stepping up the production game. Many popular electronic tracks finally found their way to mainstream radio extending the reach of EDM like never before. We could debate all day about whether all this is good for the longevity of the scene, but in retrospect, 2013 provided many opportunities for artists and electronic music fans that were never fully available until now.
The electronic music scene's new found visibility and extended opportunities has producers and DJs popping up left and right trying to be the next big thing. There is an overwhelming amount of talent out there and something for everyone. Here at EDMTunes we've compiled a short list of a few artists that have started making waves in 2013 and that we believe will reach their full potential in the coming year. This is by no means a comprehensive list, but rather a showcase of a few up and coming artists from the various genres of electronic music that we believe have bright futures in the up coming year. Time for some new music discovery, so put on your best set of headphones and enjoy!

Kygo
The young Norwegian producer, Kygo, made tidal waves on the EDM blog front in 2013 with his slow burning remixes of hit tracks from every genre. Infusing a melodic deep house style with the likes of Ellie Goulding, Dolly Parton, Marvin Gaye and The XX, to name a few, Kygo received great recognition from those in search of something away from the mainstream of electronic music.  Seeing as how the electronic music scene is already starting to evolve backwards to deep house and the sound of the underground, Kygo is in the right place at the right time. Expect this young producer to bring us big things in 2014.
Tourist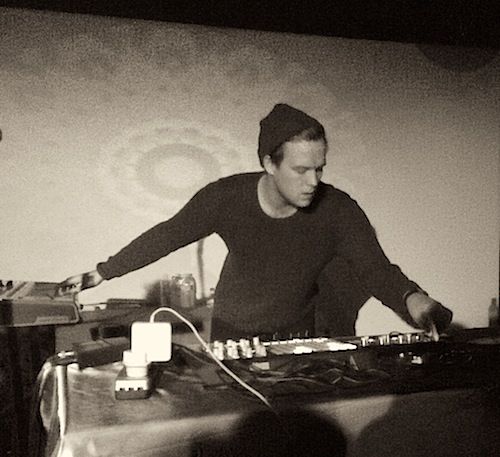 Hailing from the U.K. comes a young classically trained producer by the name of William Philips otherwise known as, Tourist.  Carving out a niche in the deeper complex sounds of the UK electronic music scene, Tourist fluidly blends layers of slow ethereal synths and emotive vocal samples over rhythmic percussion to create musically complex tracks that are liquid gold for the ears. The world took notice of his talent when Disclosure signed Tourist to their new label Method Records, which saw the recent release of his Patterns EP. Having graced many dance floors across the U.K., Tourist made a splash at HARD Day of the Dead on his small U.S. tour, delighting many listeners and swaying them to his hypnotic sounds. Tourist is definitely an artist to watch for the new year and has landed himself a spot at Ultra Music Festival 2014.
Syn Cole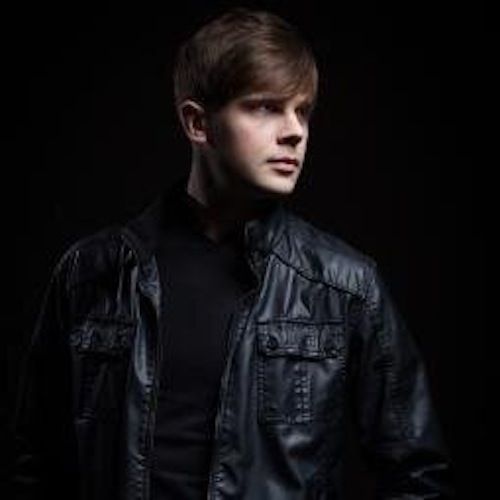 As one of the newest additions to Avicii's esteemed label, LE7ELS, Estonian producer Syn Cole had a lot to prove in 2013. He made his debut at U.K.'s Creamfields festival and from there on out has had Avicii behind him as a mentor. Syn Cole's sound emulates that of the LE7ELS brand with addictive melodies and plenty of dance inducing drops. Recently taking on Avicii's 'Hey Brother', Syn Cole remixed the folk/electronic track into a big room hit with bright melodies and dubby breaks and twists which caught everyone's attention. He may have a limited amount of tracks at this point, but be sure to count on this Avicii protégé to make 2014 his year and become a household name.
AMTRAC
During the summer of 2013, Kentucky DJ/Producer AMTRAC took on the task of remixing Kaskade's hit track, 'Atmosphere', giving it a groovy house makeover. The successful remix put AMTRAC on the radar and he was given the chance to join Kaskade on his iconic Atmosphere Tour in the fall. Opening each show and after party for Kaskade on the tour, AMTRAC laid down fantastic sets that brilliantly featured his deeper, tech-infused house sound. This lanky producer knows how to lay down a groove with his arsenal of original tracks and remixes and has been tearing up U.S. dance floors left and right all the way into 2014. Keep an eye out for him on multiple festival and club bills in the New Year.
MitiS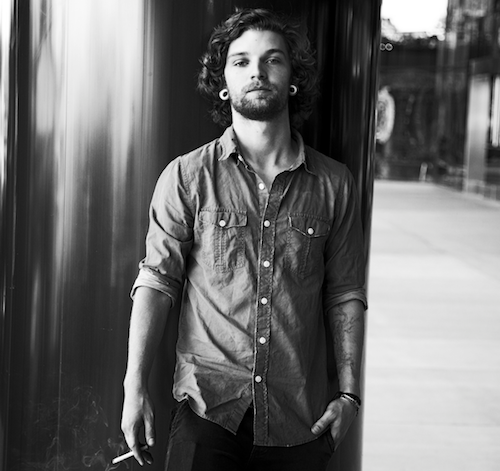 MitiS has been on our radar since the Fall of 2012, when his intense & original synth work took Soundcloud & MrSuicideSheep by storm. Since then, he's been responsible for electro, chillstep, drumstep, drum & bass, dubstep, trance and progressive house productions, and it's all been quality stuff. This is a kid that's able to work in any tempo and still brings a signature sound that's immediately identifiable. He recently crafted a gorgeous drum and bass track back in December in remembrance of a lost friend, take that for example. Check out our interview with the rising star.
The Chainsmokers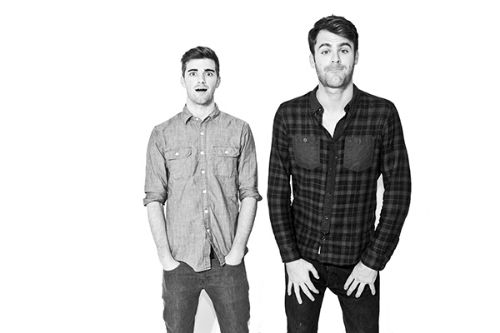 If you haven't already heard of the Chainsmokers, follow them on twitter, facebook and souncloud right now because it's going to be a huge year for this duo. Alex Pall and Drew Taggart hit the ground running hard in 2013 with an arsenal of remixes that all ended up charting in the top 3 on Hype Machine (a great deal of them are available for free), playing prestigious venues like the Marquee Las Vegas & New York and performing at festivals like TomorrowWorld. No matter what genre they pull from, the Chainsmokers manage to give it their own notable touch that's beyond infectious; their most notable remix of 2013 was their take on The Wanted's "We Own the Night" and has been played +830k times on soundcloud alone. They've played with the likes of Avicii, Calvin Harris, Pete Tong and Steve Aoki and garnered support from greats like Tiësto, W&W and Adventure Club. Can't forget to mention that they're the funniest crew to hit the scene since Dillon Francis. Looking for two DJs that stay in touch with their fans, produce incredible music, and aren't going anywhere but up? Look no further, the Chainsmokers are here to stay and they're going to be here in a big way in 2014.
Ilan Bluestone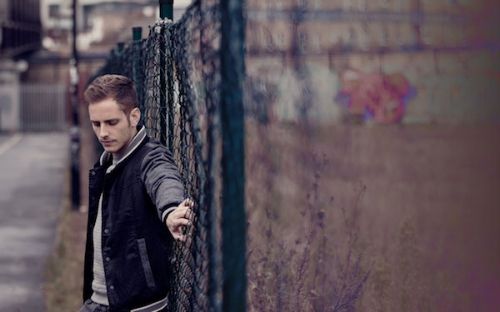 Another meteroic rising star upon the horizon of 2014 is none other than British export Ilan Bluestone. As one who has been on EDMTunes' radar since "The New Guard," Bluestone has proven our instincts right time and again with a continual release of blockbuster productions and remixes. Early tracks like "Namaste", "Capetown" and "Sinai" helped to carve out his initial niche in the electronic music world with Bluestone's signature almost African plains inspired melodic touch. Most recently having multiple tracks featured in ABGT050 and garnering weekly radio show support from the likes of Armin, Above & Beyond, Gareth Emery and many more…Bluestone's star is only beginning to reach its peak arc. 2014 has seen the release of "Spheres" as well as his remix of Progresia's "Fire, Fire, Fire" and of Mat Zo's "Lucid Dreams", and one may conjecture that many more progressive, thumping and euphorically imbued productions are in the works. The Anjunabeats wunderkind is finally beginning to get some wind behind his sails, and here's hoping that we are treated to a debut album or a US tour in the (very) near future! Keep an ear on this one, peeps.
Steerner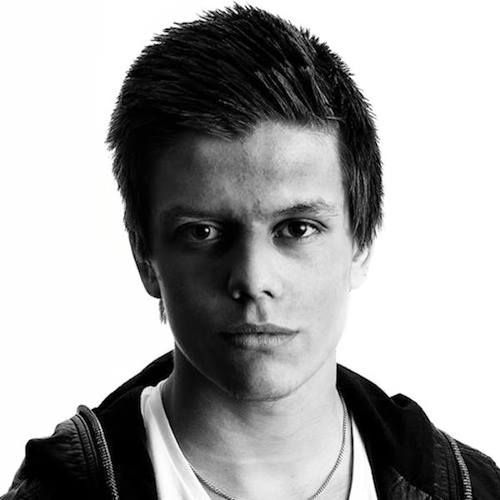 Stolkholm native Steerner is known for his uplifting progressive house sound. Numerous music critics have found his sound to be similar to Avicii's for his addictive melodies. His music has already been supported by an array artists, including Adventure Club and Dannic. With his rapidly growing fan base and extensive blog support across the board, Steerner is primed for a stellar year. He primarily cranked out bootlegs this year, but recently released his debut original and it has been a hit! Check out his inner-Avicii below.
Henry Fong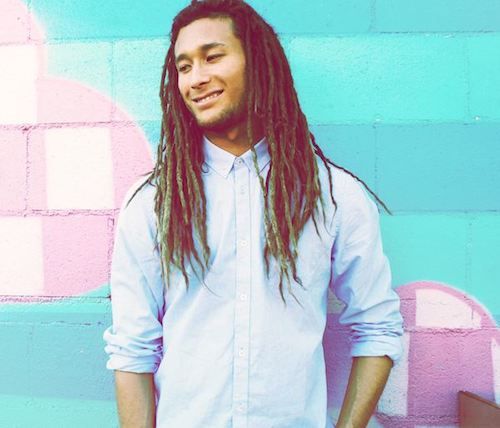 Don't let the dreadlocks fool you… or the fact that he shreds waves for a hobby during his downtime away from the studio. Whether it was touring alongside the biggest names in dance music such as Dada Life, Tritonal and Clockwork or dishing out some of the year's most massive tunes, the Florida-raised, LA-based DJ/producer made some serious headlines last year and will undoubtedly be doing the same in 2014. Compared to the other freshmen on this roster, Henry Fong perhaps had the most successful year in terms of original productions and remixes. Label releases such as 'Hot Steppa', 'Revival', and 'Get Down' helped him gain recognition from the some of dance music's heaviest hitters. His distinct electro sound has earned him the spotlight this past year, and if he continues to push at the pace he's been moving at, then we're projecting nothing but greatness for the young producer.
Collin McLoughlin


There is nothing that yells 'talent' more then a producer who can sing as well. Collin McLoughlin brings both to his electro-heavy tracks making him a worthy addition to our 2014 artist to watch list. The Dallas-based producer has garnered over 15 million views on his Youtube channel and runs a successful SoundCloud page with tracks that cover over various genres from progressive house to dubstep; proving his versatility. Not only does McLoughlin produce his awesome tracks, he sings in them as well. He demonstrated his vocal gifts when he joined rockstar Adam Levine's team on the 3rd season of the The Voice, and his newest project has his vocals featured with Laidback Luke and Project 46 titled 'Collide'. His remixes display his brilliance in producing also. His remix of Coldplay's 'Fix You' is currently his most popular track and features a melodic signature sound with a synth-filled bassline and unique vocal loops that reinvent this popular track. With a new releases and brand new projects with huge stars awaiting him in 2014, we recommend you keep an eye out for this amazingly talented young vocalist and producer.