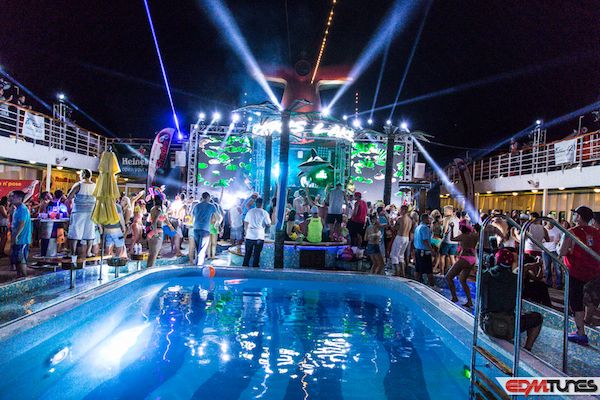 The 10th Anniversary of Groove Cruise will be leaving the Port of Miami this Thursday and transporting its passengers to the picturesque Cozumel, Mexico. EDMTunes will be on board the Norwegian Pearl soaking in some much needed sunlight and enjoying the stacked lineup for 4 days. Naturally, we feel inclined to rub it in for people who aren't joining the voyage, but only as extra motivation to get on the ball for the next cruise because it's sold out for a reason. So, here's what you'll be missing:
This Lineup
The music starts the moment Groove Cruisers get on the boat, and it doesn't stop until it's time to get off and catch flights back home. Massive talent such as Gabriel and Dresden, Gareth Emery, Adrian Lux, and many, many more will be creating the soundtrack for this unforgettable escape from reality. Around the clock music with this jam packed and diverse lineup, we'll be on a floating oasis of beats with the added bonus of set times lasting longer than the usual "festival hour". To pour some extra salt into your jealous wounds: marathon set by Markus Schulz.
Escaping the Polar Vortex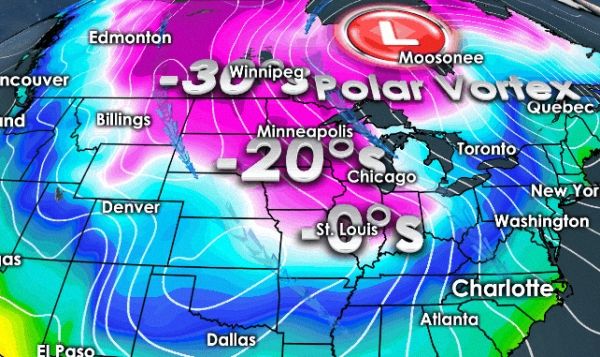 If you live in a place untouched by the bitterly disgusting cold, this obviously doesn't apply to you. To the rest of the United States covered in snow, ice, and pounded by bone chilling wind, this was your chance to escape it all and you missed the boat, literally. While your significant other will be stinging you with their ice cold feet under the covers, Groove Cruise attendees will be heating up the dance floor in the middle of ocean and on a white sandy beach, simultaneously working on their tans.
Playa Mia Grand Beach Park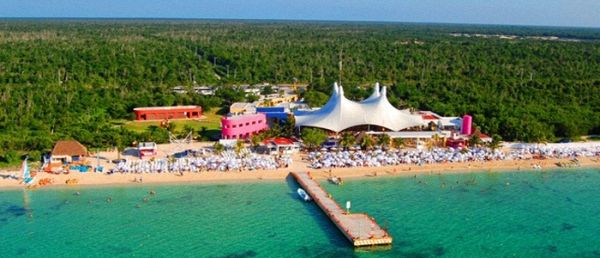 What's better than a private beach party? A private beach party at Playa Mia Grand Beach Park. Not only will Playa Mia be filled with sounds from John Dahlback, Sultan & Ned Shepard, and Doc Brown, there's a plethora of activities such as kayaking, snorkeling, and water slides. Oh, did you say you're not convinced unless they have a gigantic bouncy castle like water funderland in the ocean? Say no more.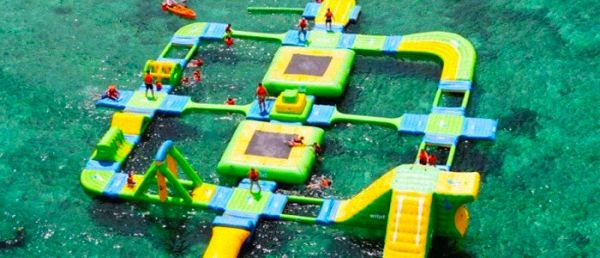 We'll let you know in full detail just how fun this water funderland is when we get back.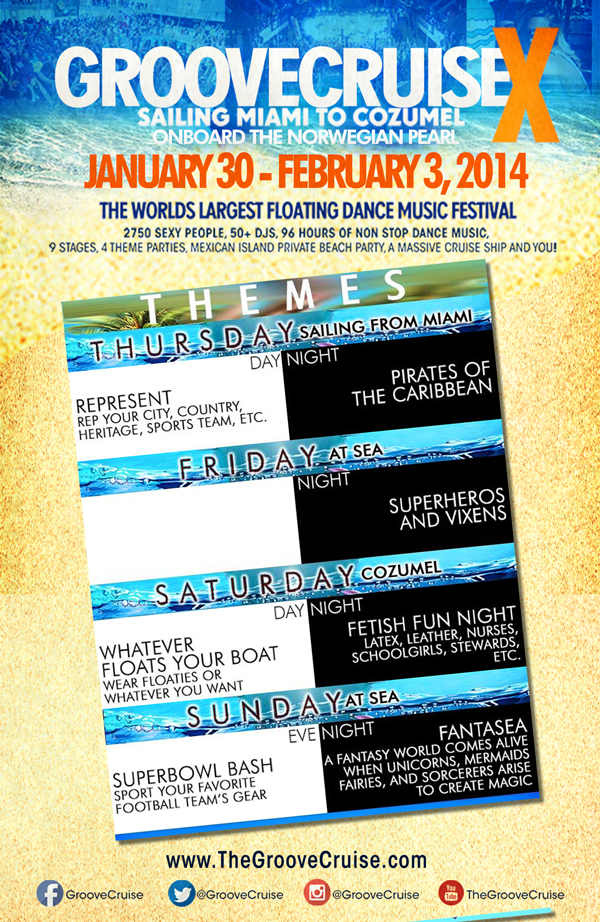 "I'm here to party" gets a whole new meaning when there are costumes involved. When there is a theme for every sector of a day's 24 hours, you know it's time to get weird and join #teamnosleep. Fully immersed in the cruise experience with mundane reality drowning in the wake, there will be no shortage of the ridiculous and clever when it comes to adults playing dress up. We are particularly excited about the potential herd of disco unicorns gallivanting around for Fantasea Night during Markus's set and parade of bare skin for Fun Fetish Night.
DJ Blackjack Tournament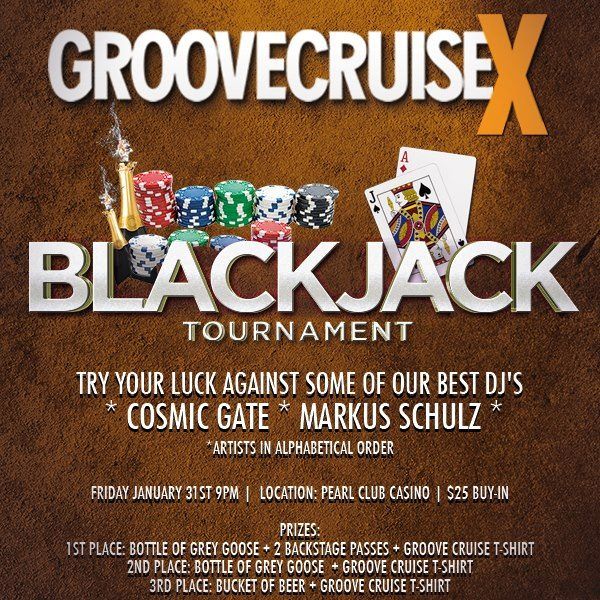 Where can you gamble with your favorite DJs? Answer: Groove Cruise. The gambling enthusiasts get to test their luck in the casino, and play blackjack against Cosmic Gate and Markus Schulz to win prizes like backstage passes and booze. This is most certainly a rare occasion worth more than the prizes themselves.
In all seriousness, we are ecstatic to set sail on Groove Cruise and looking forward to all the great experiences and people this weekend. You'll get an extensive review of all the craziness and wonderful times on our return to further cement Groove Cruise on your bucket list. Next time, don't sit at home jealous. Join us!