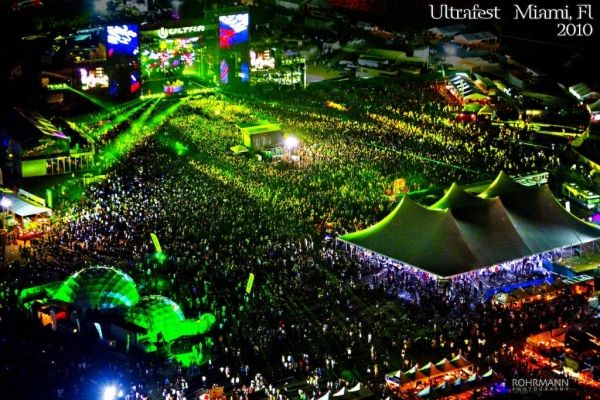 Ultra Music Festival continually sets the bar for how the rest of the EDM community will act for the duration of the year. There are a number of things that this extraordinary event can provide that many others cannot, such as over the top production, live headliners, guaranteed brand new music, 12 hours of
A State of Trance
, unforgettable and wildly talked about performances and so much more.
In 1999, when it first emerged, Ultra was only one day long and something was different. Sure, there were raves, shows and warehouse parties, but Ultra promised something else besides the great weather; hot, young crowd; and the beach. The festival occurred during the beginning of the year, Winter Music Conference, when artists felt they needed to debut music, especially to compete with everyone else who was bringing something new to the table as well.

After the second annual Ultra, the amount of attendees had coordinators seeking new venues. The switch to Downtown Miami and then recently to Bayfront Park, gave the festival more room to grow and in 2010, with over 100,000 attendees, UMF sold out for the first time and the move was to make the event three days instead of two.
At the moment, there are tons of EDM shows throughout 2014 and more continue to appear. Let's look at what's already confirmed (all taking place after UMF): Electric Zoo, Mysteryland, TomorrowLand, TomorrowWorld, EDC Vegas, CounterPoint, Electric Forrest and EDC New York. If we mixed in Coachella and Bonnaroo, that's 10 gigantic festivals alone that are going to filter out the same artists Ultra had months before.
So, here is why Ultra stands out:
Winter Music Conference
The annual Winter Music Conference in Miami, held every March, is a 10-day-long cornucopia of electronic music showcased to everyone in the industry and the public. According to its site, "established in 1985, WMC is the largest EDM industry gathering of its kind in the world." It also just so happens that Ultra takes up the final three days.
What happens during this week? There are "panels, seminars, featured Q & A's, IDMAs, WMC official poolside events, South Beach Sessions, trade shows, exhibits, workshops, DJ Spin-Off's and more," according to the official site. Since both events thrive off each other, to accommodate last year's Ultra double weekend, UMF took place during the first weekend and the last weekend of WMC.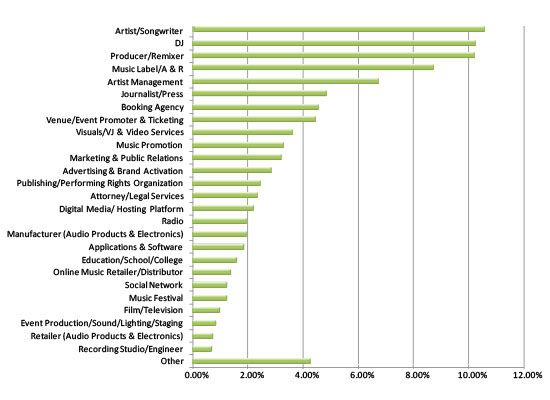 Above is the
breakdown
of music industry professionals at WMC 2013.
A State of Trance
I'm not going to delve into the immense power that this weekly radio show commands. Helmed by the God of trance himself, Armin van Buuren, it is without a doubt one of the most iconic events in all of dance music. Ever since 2011, when ASOT was live broadcasted from Ultra for part 2 of its 500th episode, it's become an annual necessity. 12 hours featuring amazing trance DJs, this event is definitely a highpoint for concertgoers. In 2012, as part of part 5 for episode 550, Tritonal, Cosmic Gate, Sander van Doorn, Dash Berlin, Ferry Corsten, Gareth Emery and ATB were some of the talent that joined Armin's celebration.
Last year's 600th episode was during weekend 2 and worthy of its own stage. Again, for 12 hours, notable names took to the decks and showered the crowd with feelings, love and beats. It's an honor for Ultra to have Armin broadcast his pivotal episodes, and it's a significant contributor to the event's clout.
This year will be slightly different. Recently announced for his special "New Horizons Stage," Armin will have a different persona: Gaia. According to Ultra, "Under this alias, AVB will be taking a purist's approach, as he gears up to deliver a set chocked full of nothing but Trance. From harder-edged tracks, to the most uplifting of sounds, this performance will see the complete arsenal of powerful Trance tracks that have won over the hearts of Ultranauts across the globe."
Carl Cox and Friends
Many things get better with age and Carl Cox is no exception. The British house music DJ is going to be celebrating his 10th annual "Carl Cox and Friends" segment at Ultra 2014. While he does have his own tent at EDC and TomorrowLand, it's simply a more special occasion at Ultra. We are talking about tradition here. Cox has been with the festival since day one and the continuous evolution of his infamous tent draws the crowd.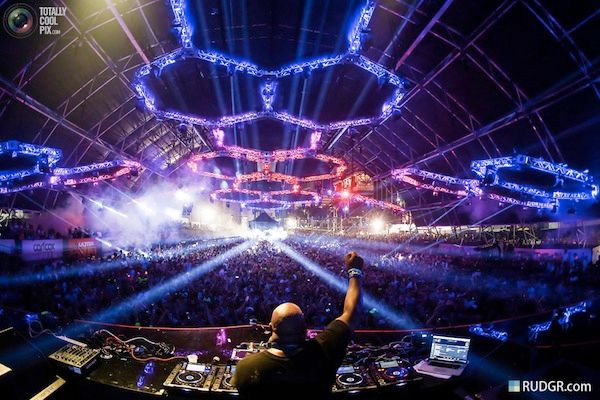 Avicii
He's already told interviewers that he will continue to shock at Ultra, and his past performances have had that effect. From 2012's Madonna cameo to his 2013 preview of True, one can always expect something to go down when Tim Bergling gets under the giant U.
I'll give a little refresher of the Miss MDNA outcry because it brought about an onslaught from deadmau5 and that perked people's interest that Zimmerman could be candid with his opinion.
Madonna comes out in 2012 to introduce Avicii. She is sporting a top that has the letters MDNA on it, her album title, and asks the crowd if anybody has seen Molly. (She's just keeping with the times peeps, if Cedric can ask, she can too!) Avicii starts the set with his remix of Madonna's "Girl Gone Wild" and then she leaves. Cue deadmau5 with his disgust and urge to keep the scene separate from the drug world, and his dissenting remarks are some of the first to show the public that he truly will put anybody down. (Raise your hand if you've been publicly ridiculed by Joel).
Everybody knows about Avicii's 2013 weekend 2 main stage performance, though. He had told the public he was going to be debuting his new album during that weekend. The show was broadcasted live and in the end, he brought on Aloe Blacc to sing the premier of "Wake Me Up."
*crickets* after the show…country? Well, who's laughing now? "Wake Me Up" went on to become one of the biggest tracks of the year, and True received positive reviews throughout the community.
Swedish House Mafia Chooses Ultra for Last Performance

Before ending their final show and the eight years the trio spent together as Swedish House Mafia, Axwell addressed the audience with, "This is a special night, Miami is where it all started." This is a reason in its own as to what makes Ultra so special: an act as enormous and popular as SHM chose Ultra's both weekends to finish out their run together to two-sold out crowds.
Hardwell's 2013 Weekend 1 Set

Robert's signature-set-opening mashup, which includes "Spaceman" mixed with Above & Beyond's "Thing Called Love," gained acclaim at Ultra and showed up in a number of sets throughout the rest of the year. 2013 was obviously Hardwell's and it was his weekend 1 set that really got the year started for him. The first eight minutes alone are filled with different genres and mixes that left you wondering what else he had up his sleeve. It was the perfect example of how artists utilize Ultra.
Live Headliners

A unique part of the UMF lineup is definitely the many live acts that perform each year. Ultra is one of the only EDM festivals that supports non-traditional electronic musicians and it started in 2009, during the 11th annual UMF. The lineup got more eclectic with a mix of live bands like the Black Eyed Peas, Crystal Castles and Santigold performing.
Here's a little preview of some artists from the "live headliners" section of this year's lineup:
2manydjs: An alternative rock/electronic band with David and Stephen Dewaele, brothers from Belgium, who also perform as Soulwax, are known for mixing in many different genres and songs throughout history into one, epic and often hilarious set. "From politically incorrect prog-rock to funky R&B, from trendy hip hop to banging German techno: if it gets a booty going, the Dewaele brothers have it in their record collection" (RA).
Empire of the Sun:
The duo had an immense amount of acclaim in 2013 with their single "Alive." Along with Zedd's remix of the hit, their music has showed up in a number of sets throughout the year, and now it's time to make their return to Ultra.
M.I.A.:
Will sparks fly at UMF between old lovers Diplo and M.I.A.? Probably not. But the crowd will get to rap along with the English-Sri Lankan artist who's known for blending in electronic, alternative and hip-hop styles into her songs and she is one of the top live performers to catch that weekend.
New Music

How many times throughout the event have you heard "Ultra…are you ready for some new (insert name of DJ) music? MAKE SOME NOISE!" Holy mother of God are there debuts. Some producers don't even play UMF because their music isn't ready yet.
The Crowd

So many half naked, tan bodies….I mean people PREPARE for this festival. With temperatures reaching the high 80's (so please, no fluffies) by 2 p.m. every day, you'll want to dress accordingly. Neon is expected and you'll see chicks rocking snapbacks all over the place. It's just classic, laid back, South Florida attire that foreigners quickly adapt to. Plus, since it's not a camping event, people have the ability to shower every day, and that goes a long way.
Production Quality

When it comes to set design, few festivals can match UMF. Judging from last year's breathtaking main stage, which was the most technologically advanced in history, the audience should know by now what they are paying for. To commemorate last year's 15th anniversary, 330,000 EDM lovers from more than 70 countries flocked down South to have their minds blown.
Bruce Rodgers, founder and president of Tribe, Inc. and a 25 year veteran of the entertainment design industry, is widely recognized and respected for his talents as a production designer, art director, concept designer and creative consultant.
"Attendees are going to witness the most technically advanced and largest concert stage designs in history," Rodgers said. "We have combined the latest in staging automation technology, video, set design, and creative LED video systems. The stage is enhanced by 12 32 watt full color lasers; over 12,000 shots of pyrotechnics; and highlighted by over 1050 intelligent lights."
It took almost 5 months to work on the main stage, which ended up being 200 feet wide by 105 feet high. Special shout out to the other six stages from 2013 as well!
Anything Can Happen
Maybe you aren't a deadmau5 fan and there weren't that many other options weekend 1, day 2 from 10:30 p.m. to midnight. That's ok, you could have headed over to the UMF Radio stage for Alvin Risk and have seen a surprise Skrillex, Zedd and Porter b2b show.
This sort of thing is what Ultra is all about, and it is one of the only festivals where events such as this occur.
With the biggest names in EDM congregated in one place, sets will be crashed. Judging from Twitter and Instagram pictures, there are a lot of friendships and relationships among the artists in this industry. If Krewella is going to play at the live stage weekend 1, day 3 at 3:30 p.m., and Adventure Club finishes their own set an hour before, they will obviously go watch the dubstep trio. Never has a public been more involved and knowledgable in celebrities lives than now, and one can easily infer where they'll show up around the grounds. Even Aoki stopped by before his set to see the Krew.
Remember Zedd running around deadmau5's cube weekend 1, day 2? He wasn't even playing until the next day! Also, if there's a hot new collaboration out and all the DJs involved are at Ultra, it becomes obvious who may stop by each other's sets (looking at you Dyro and Hardwell).
If you haven't gotten your
ticket
yet, I recommend getting it soon. Miami is hot, in more ways than one.