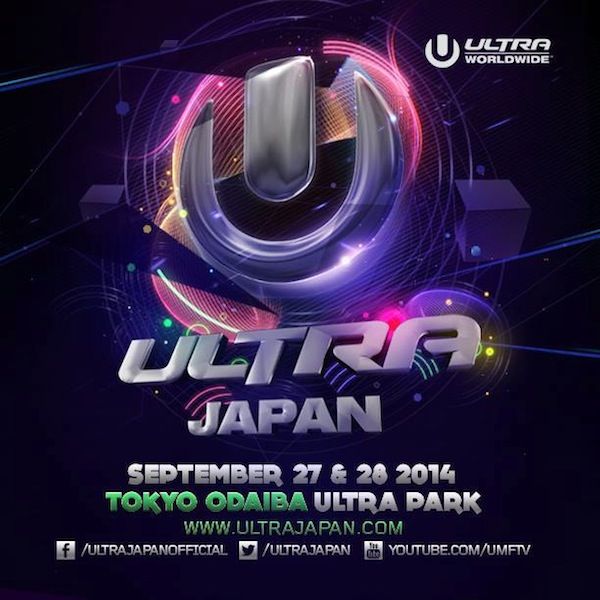 The dates for Ultra Japan have been announced. On September 27 and 28 in 2014, Japan is going to get its first Ultra festival and a full taste of what Ultra Worldwide has to offer. As we previously
announced
, these festivals are taking on the world by storm with brand new locations popping up every second and this edition will be taking place at the Tokyo Odaiba Ultra Park. Why should Miami get to have all the fun?
According to the announcement on Ultra's site:

The world's biggest and most global festival brand today announces the destination of its newest addition as Ultra Worldwide reveals ULTRA JAPAN will be taking place for the very first time in 2014!

Although the exact date, location and details have yet to be announced, 2014 will see the country's capital Tokyo welcome tens of thousands of revelers to take in the experience of the world's premier electronic music festival as it continues on its quest to deliver the finest line-ups and most astounding production to each corner of the planet.
Tonight, in Tokyo, as part of the "Road to Ultra" series, many artists will be performing, including Above and Beyond and Showtek.
Tickets go on sale for Ultra Japan on Dec. 20, 2013.
via – Ultra Japan