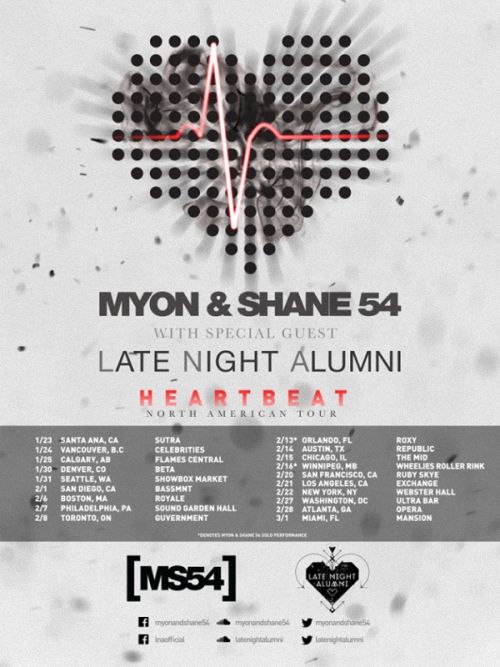 Myon & Shane 54, the Hungarian duo best known for their genre-jumping trance-centric weekly podcast, International Departures, let us all in on a big announcement as we round out the 2013 year.  They'll be teaming up with the super smooth live act, Late Night Alumni, for a 2014 North American Tour.  Anchored by the angelic vocals of Becky Jean Williams, Late Night Alumni serves as a perfect complement to Myon & Shane 54, who pride themselves on reworking some of the best electronic hits with wistful, happy melodies in their "summer of love" mix series.

This tour makes all the usual stops along the way in the US, as well as hitting a few big stops in Canada as well.
What better way to sample the tour than with a Late Night Alumni song remixed by Myon & Shane 54.  Having collaborated in the past, this could certainly make for an interesting cross-set dynamic when the groups hit the stage.