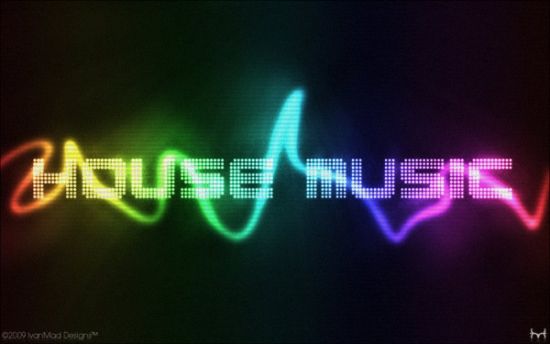 Hey everyone, we're back with yet another installment. Last week you saw this space contain the best tracks of the year in house music. It was a fun project, and definitely something a little different from the typical lists you would find on a website that primarily deals with American EDM. There was no "Animals" on this list, that's for sure. Not that there isn't a perfectly good time for "Animals" – Martin is an outstanding producer and anyone that talks shit on him is a fool. The kid is 17 years old and his production skills vastly out-tier 99.999% of people who criticize him. Big ups to him for doing what he loves at such a young age. Big Room House has its time and place and frankly, it is the genre whose trickle-down-effect has the biggest impact on the growth of all other dance music sub-genres.
Anyways, now that I'm done with my Martin Garrix rant, let's move on to this week's installment. There are a lot of mixes. It was the week of the holiday mix release, and that trend is definitely seen here. I didn't come across too many tracks that really caught my attention, so instead there's just a lot of mixes.
Ron Costa – Litcue [Potobolo Records]
Starting off with this little tune because it's a minimalist banger. I'm a sucker for low-end bass play and this track does it beautifully.


Dimitri From Brooklyn – Into The Grove
And you can dance…come on! Classic sampling, groovy beat, great tune. However, I don't quite know what the deal is with spelling Groove as "Grove." Whatever.

Lancelot – Givin' It Up (ft. Antony & Cleopatra)
The new Anjunadeep release is fire. Lancelot drops us amidst deep, sultry vibes.

Soulfinder – Out Of Time (feat. Amanda Dempsey) (Andre Sobota Remix)
Andre Sobota's latest release is mesmerizing, per usual. A master of the atmospherics, few do breakdowns as well as this man.

The Sets
Joris Voorn 2013 Year Mix [MIX OF THE WEEK]
Joris Voorn drops some heat on us with his end of year mix. Dat track list…is really good. Tons of standout tunes for the year, and definitely one of the better "Year" mixes I've come across this past week. It's why it's the Mix of the Week.

Lane 8 Winter 2013 Mixtape
Lane 8 brings us his Winter 2013. Delightful as always from the Anjunadeep standout.

Sasha at Celebrities, Vancouver

Nick Warren: Sound Garden Show December 2013

In Session: Booka Shade
Booka Shade Mixmag session, pretty self explanatory.