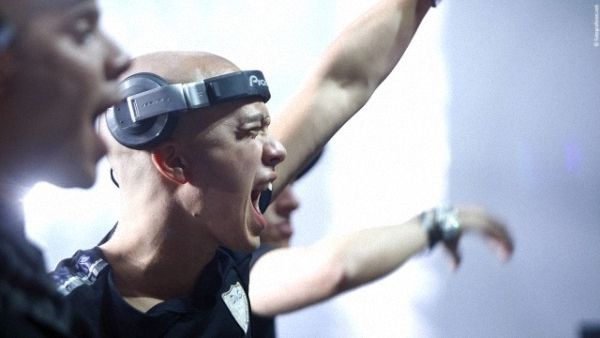 Willem Rebergen, the brilliant talent that is Headhunterz, is a very gifted man who has had a lot of success come his way. However, I suppose with great success comes great skepticism and cynicism. Although hardstyle music is not necessarily mainstream, Headhunterz has slowly put the genre on the map. He recently released a preview of track that is a collaboration with the trending dub trio Krewella. For many Headhunterz fans, this was a red flag. It has caused great frustration for him and when he spoke with the Huffington Post about his fans, he said, "They want change and want stability at the same time. Use the same kick [drum] twice and you'll get punished. Slow down the BPM and you'll get called out."
People don't like change…and then when there is a change, they get used to it. Here's a prime example that parallels to this dilemma. Facebook, the largest social media network in the world, frequently updates its design, testing out new layouts and such. As soon as Facebook updates its look, everyone starts complaining and tries to be the first to make a Facebook status about it. After about a week, the dust settles and people stop complaining about the new layout.
Krewella is now heard on the radio all over the world. Has their sound changed? Yes, but I don't believe they have "sold out." Has Headhunterz's sound changed over the past couple of years? Perhaps, but there is nothing wrong with him wanting to evolve his style and experiment, and that includes trying out different collaborations.
A DJ will always face the dilemma of what to spin at their live performances, especially if they are one of many DJs in the lineup, because they will want to show the crowd their raw style but need to make sure their music is approachable. By approachable, I mean playing music that highlights their style, but also something mainstream enough to please the crowd. There is nothing more awkward than rocking out to your music and thousands of people standing still and confused.
Rebergen says, "Even if what you really would like to make would be a more accessible version of the music [fans are] used to hearing from you, and they will start calling you a sell-out, then think about it. A so-called sell-out is somebody trying to please a crowd by making what they want to hear, so isn't that a bit paradoxical?"
There is a fine line between producing approachable or accessible music and selling out. For those Headhunterz fans who are on the fence about the hardstyle monster, keep in mind that he is trying to make everyone happy. There is nothing wrong with change, you just simply need to be open to it as the music industry is rapidly evolving and doesn't seem like it is coming to a halt anytime soon.