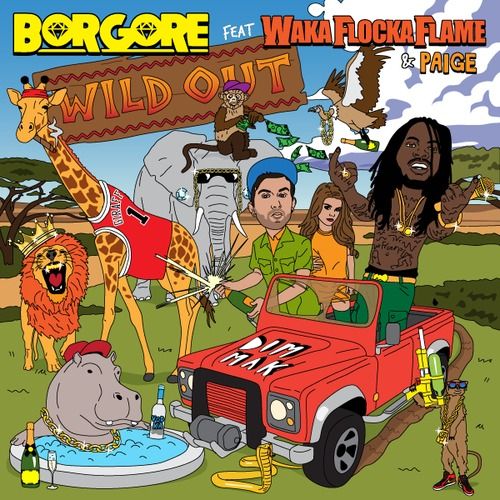 Borgore ft. Waka Flocka & Paige – Wild Out
Label: Dim Mak Records | Released Date: October 15th 2013
Well it was a matter of time before Waka Flocka Flame partnered up with Borgore, and they picked a great track to partner up on. Borgore decided to forego Miley for Paige and together they have made an absolutely incredible rap track. Just kidding it's pop. No it's dubstep. Or trap. Or big house festi-trap. How about good music? Is that still a genre? The song opens up with an electro intro followed by Waka spitting some sick bars. Then Paige comes on and the beat becomes a little more audible while she keeps reminding people "not to fuck with us" before building up into one hell of a drop. It's a mix of that heavy trap that Borgore loves so much fused with the loud festival sounds that DJs have started to incorporate. Another gem from Borgore and it is available on 10/15/2013.