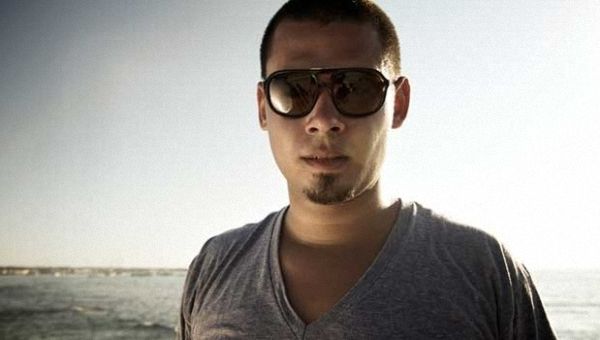 Afrojack outside of Nasdaq in New York City
Grammy Award-winning Dutch sensation Afrojack has partnered with world renowned gaming company Razer. Notably known for their peripherals, Afrojack will be a consultant on Razer's brand new laptop, the Razer Blade Pro. In addition, the gaming company and Dutch DJ will be working on a brand new application for EDM DJ's and producers.
This announcement comes in light of what has been a very significant  week for Afrojack. Including the release of his brand new single, "The Spark," Afrojack was the first DJ ever to ring the closing bell at Nasdaq and  to have his handprints cemented into the Hollywood Walk of Fame.

When asked for an official statement on the new collaboration, Afrojack had this to say:
"I really like Razer and I'm honored to be asked to help them further enhance their hardware and software. I'm looking forward to putting my experience as a performer and producer to use on a development level and hope I'll be able to give advice that will help create even better products for the industry."
Also, Razer CEO Min-Liang Tan, commented on his company's partnership with Afrojack:
"We're excited to work with Afrojack, a world-renowned DJ and producer who can offer us unique insight into the practicality of music making. He will help us understand the needs of producers and DJs and put the extreme portability and durability of our systems to the ultimate test on the road. We're excited to see, with his help, what the power of our Blades can do in the hands of one of the world's best on stage and in the studio."
Afrojack will be showing off his Razer Blade Pro at ADE on October 18th. Currently, the popular choice for laptops have been MacBooks. It seems that working with such an influential DJ like Afrojack, Razer is looking to establish themselves as the go-to laptop for EDM DJ's and producers. For more information regarding Razer and Afrojack, be sure to head on over to www.razerzone.com/gaming-systems and  www.afrojack.com.