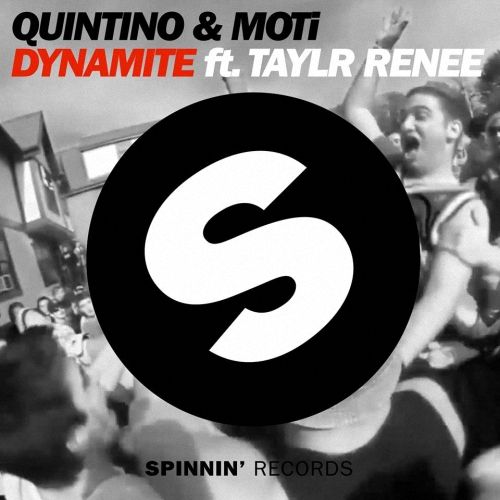 Quintino & MOTi – Dynamite ft. Taylr Renee (Original Mix)
Genre: Electro House | Label: Spinnin' Records | Released Date: Sep 9th, 2013
Download on Beatport
After releasing a preview a few days ago, the new original mix, "Dynamite", from Dutch electro masters Quintino and MOTi, is finally available in full from Spinnin' Records. Warning: "Dynamite" is a dangerously catchy tune.  The main draw of "Dynamite" is without a doubt its drop. Employing a fresh, scratched up, fast paced wobble over a deep tribal drum rack, "Dynamite" explodes with unprecedented energy; a festival anthem without question.   These staple Spinnin' artists certainly work well together. Last year, fans enjoyed two other Quintino & Moti originals, "Circuits" and "Kinky Denise", both of which became electro favorites. Check out the official video below.