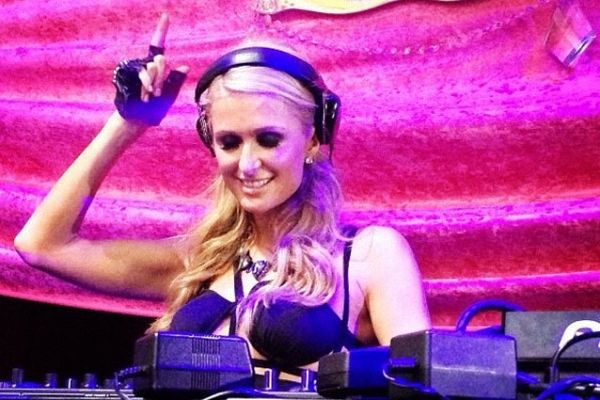 According to a recent report from TMZ, Paris Hilton has already been signed by Amnesia nightclub to a 2014 residency in Ibiza. Much to the dismay of the vast majority of the EDM community, the notorious socialite made big headlines this summer when her first "professional" DJ stint was announced, receiving strong criticism from ex-boyfriend Afrojack and the always-outspoken Deadmau5, to name a few.
The club's owner, however, has said his initial concerns about the performer have since been alleviated by her ability to continuously bring fans in. From a business perspective, he may have a point – their aim is simply to keep the club full. However, it does raise some questions about those attending her show and what they're really looking for, as there is better talent to be found at practically every other club on the island.
While it's unclear how much compensation Hilton will be receiving for the next residency, the initial report claims she has stated it's less about the money and more about proving herself among the major industry players. However, pair the pop-up shops set up at Amnesia events to hawk her handbags and accessories, with the fact that it doesn't appear she's planning to hone her "skills" with additional gigs in the meantime, and her motives appear to become a bit more clear.
Upon return to the states, the hotel heiress tweeted a link to the TMZ article, stating that she had "killed it in Ibiza".   Unfortunately for us, it's not her DJ career that she killed.