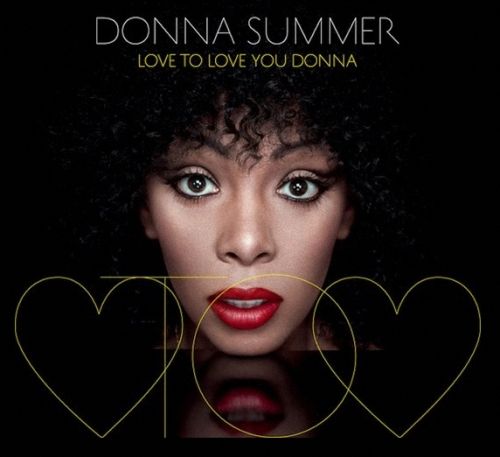 Here's a new dance music release even your parents will enjoy: Love To Love You Donna, a posthumous collection of the legendary Donna Summer's greatest hits, remixed by electronic superstars like Afrojack, Laidback Luke, and Hot Chip, among others. Inducted into the Rock and Roll Hall of Fame earlier this year, Donna's vocals and songs had an immeasurable influence on the worldwide spread of disco and dance music beats in the 1970's and 80's. She lost a battle with lung cancer last spring, but her music will live on forever.

The diva's popular tracks are sure to sound great with a modern twist, and for Summer fans, there's even a previously unreleased track she created with her producer. The upcoming album, set to be released on October 22nd, has already generated some buzz on mainstream music publications. EDM fans can look forward to getting their groove on with a Girogio Moroder remix of the epic disco floor classic "Love to Love You Baby", and paying tribute to one of the greatest dance singers of the past. Check out the full tracklist below, and pre-order the album on iTunes.
Love To Love You Donna tracklist
1. Love To Love You Baby (Giorgio Moroder feat. Chris Cox Remix)
2. Dim All The Lights (Duke Dumont Remix)
3. Hot Stuff (Frankie Knuckles and Eric Kupper as Director's Cut Signature Mix)
4. I Feel Love (Afrojack Remix)
5. Love Is In Control (Finger On The Trigger) [Chromeo & Oliver Remix] 6. Sunset People (Hot Chip Dub)
7. Working The Midnight Shift (Holy Ghost! Remix)
8. Bad Girls (Gigamesh Remix)
9. MacArthur Park (Laidback Luke Remix)
10. I Feel Love (Benga Remix)
11. On The Radio (Jacques Greene Remix)
12. Last Dance (Masters at Work Remix Short Version)
13. La Dolce Vita by Donna Summer & Giorgio Moroder (Unreleased Track)
Check out our official EDMTunes playlist for the freshest tracks - updated weekly!