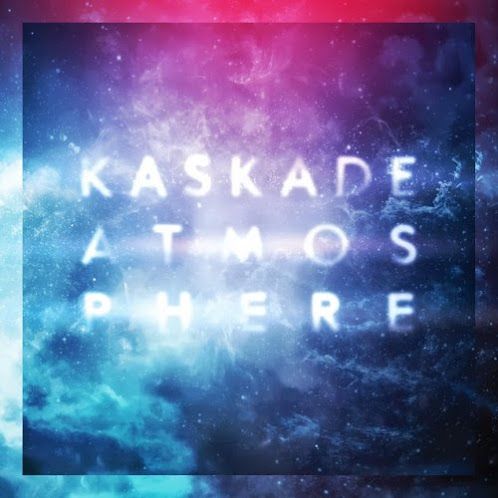 Kaskade – Atmosphere
Genre: House | Label: Ultra Records | Release Date: 10 Sept 2013
It's almost time for the official release of Kaskade's 8th studio album. We are five days out from the September 10th release and the excitement is building. The tracks that make up Atmosphere may come as a surprise to many. Those who just know Kaskade as the big room guru may be left waiting for the drop.  Those of us who have been jamming along since It's You, It's Me will rejoice, as quite a few tracks dive into what Kaskade does best: his personal take on the deeper house genres. Atmosphere is an ode to Kaskade's range as a producer, from the big room banger side of the spectrum with "Last Chance", all the way to the jazz-empowered deep house grooves of "Take Your Mind Off". Each track is an honest and personal construction and it clearly reflects in the music. Emotion after emotion, Atmosphere has the power to bring tears, smiles and goosebumps to its listeners. It is a journey through sound, emotion and personal introspection. After ten studio albums, countless shows, and an infinite number of unforgettable moments,  spanning more than a decade, we would not expect anything less from the mighty Kaskade. We now dive into what is without a doubt one of the most anticipated album releases of the year in electronic music.
Kaskade & Project 46 – Last Chance
Teaming up with DJ duo, Project 46, Kaskade produces a big room anthem that is  familiar,  yet unique. It captures your heart and emotions with signature airy vocals that guide you through the euphoric rises and falls. The melody pleads for freedom and the symphony of synths take flight over the steady bass line.  First heard at the end of Kaskade's Ultra Miami set, 'Last Chance' lingered in the minds of fans long after it had ended.
Kaskade & Late Night Alumni – Why Ask Why
It's guaranteed that any track produced by all the members of Late Nigh Alumni will be great. 'Why Ask Why' is no exception. Becky Jean Williams' atmospheric vocals soar above the building tempo while beautifully complementing the gorgeous melody.  Few producers interweave a beat with female vocals as well as Kaskade does, and "Why Ask Why" is the epitome of this skill. The poetic lyrics describe leaving someone behind, but only temporarily. The message doesn't convey sadness, but rather one full hope, a message only a veteran of experiences could portray in such light. Perhaps this track was written from Kaskade's feelings of being on the road and leaving his loved ones behind over the years. The life of a superstar DJ, in retrospect and reflection. Gorgeous.
Kaskade – MIA to LAS
The first of three in-flight tracks. Kaskade switches back to his roots with a sexy deep house progression. Often bouncing between Miami and Las Vegas for major performances and shows, these two cities seem to hold a special place in Kaskade's heart. The flight brings about a sense of nostalgia and accomplishment, while a driving excitement and anticipation builds of what's to come. Taking it deep from Miami to Las Vegas.
Kaskade & Swanky Tunes (feat. Lights) – No One Knows Who We Are
Think you know this track? Think again. Kaskade delivers a stripped down "ice" version of the track that originally captured our attention during the FON tour. Opening with the familiar piano melody and the urgent vocals of Canadian singer, Lights, Kaskade makes us think that this is the original version. The catch? There is no drop. Only the beautiful sounds of pianos, cellos and violins fill the void as we keep floating on with the lyrics we all know and love.  Lights' incredible voice shines brilliantly in this track  and the juxtaposition with the down tempo symphonic melody is infectious, begging multiple listens. It is a sneakily strong track that really changes the feeling of the album up to this point.
Kaskade (feat. Becky Jean Williams) – Feeling the Night
Bringing back the signature big room sounds and the beloved vocals of Late Night Alumni's Becky Jean Williams, 'Feeling the Night' lends itself as another club anthem, employing the familiar buildup phase  into euphoric chord progression formula. Close your eyes and imagine you are in a space with hundreds of other Kaskadians – the track is right in his wheelhouse and is perfect for just such a situation! Classic Kaskade.  As the tempo builds and the frenzied synths kick in with the 4×4 beat imagine everyone around you moving in unison in a moment of pure euphoria. Kaskade's hand is in the air beckoning you to feel the moment. Can you feel it?
Kaskade – Take Your Mind Off
Let's get into the groove and take your mind off it — whatever it is.  The lounge inspired jazz groove is reminiscent of Kaskade's good old OM days in San Francisco. The sultry deep house (Kaskade's take on it, anyways) with its mellow vibe is perfect for those quiet moments, while still maintaining a dance-worthy groove. 'Take Your Mind Off' made its debut on Kaskade's Redux circuit. It's gentle, mellow and has all the right vibes. Just sway to the groove and let Kaskade take your mind off all your troubles.
Kaskade – LAX to JFK
Let's take a ride across the country from Los Angeles to New York. The ride begins with a foreboding intro with ominous chords. A 90′s like synth progression flutters in and out of the track at just the precise moments. The tempo builds with excitement, while the dark synths and steady house beat drive on. Soon we are met with the ominous chords again in a equally foreboding outro. This track is unique and unlike anything we've heard from Kaskade before. A track full of intrigue that presents Kaskade's mastery of various styles and sounds.
Kaskade – Atmosphere
Always pushing himself as an artist, Kaskade took on the vocalist role for this iconic track. Sporting the album's name sake, the track encompasses the vastness of sounds heard throughout the album. From the melodic piano lulls to the euphoric highs of the big room wave and of course, Ryan's amazing vocal outing, "Atmosphere" has it all. An iconic track from what will bean iconic album.
Kaskade & School of Seven Bells – Missing You
Mournful and melodic, 'Missing You' speaks of regret but also forgiveness. The melody, crafted with chimes and bells, supports the raw emotion of the lyrics, which are perfectly executed by lead singer Alejandra Dehaza. The understated house beat keeps it subdued and atmospheric, while the vocals take center stage.
Kaskade & Zip Zip Through The Night – Something Something
A powerful and emotional ballad with beautiful vocals at the forefront.  The guitar based melody climbs with the euphoric vocals into the sound of heart break. Kaskade constructs an emotional production that forces the listener to feel and relate. It is a demonstration of Kaskade's unique ability to weave a web of togetherness among his audience through use of sounds and lyrics. Very few DJs possess the ability these days.
Kaskade – SFO to ORD
This deep house track takes us on a flight from San Francisco to Chicago. Kaskade hails from Chi-town and kicked off his career in San Francisco with OM Records. Both cities have a rich house music history and have been influential on Kaskade and his music. With the sexy beat and intriguing melody, Kaskade takes us back to his true roots, as he flies between the two cities that helped define his career.
Kaskade (feat. Haley) – Floating
Haley and Kaskade, the perfect combination. The title describes it all. Floating. Haley's vocals simmer above a sea of mellow sounds, creating a meditative space of peace.  It's a sound-scape of beauty, peace, unity and serenity.
Kaskade (feat. Debra Fotheringham) – How It Is
The perfect end to the album comes with a track that artfully showcases Kaskade's talent of emotive songwriting and production. The minimal piano and sultry snare drums, paired with Debra Fotheringham's delightfully airy vocals, give the production a beautiful and reflective feel. It's simple, yet complex in the emotion it creates.  The lyric "So intense, my heart, you can hear its sound" describes it all oh so perfectly.
Kaskade – Atmosphere (Kaskade's Redux Mix)
The song we all know and love with a Redux twist. Take away the big room climbs and drops and "Atmosphere" is still an amazing track. Kaskade manufactures a completely different atmosphere with his deep house vibes. It is always a pleasure when Kaskade makes a redux (or 'ice') version of a track, and this is easily one of his best outings in that category.
Words are just words, and the real magic is in letting the music speak for itself.  We hope we have convinced you that this album is worth its weight in gold. It is a fantastic production all the way through, and a worthy addition to Kaskade's already legendary canon.  So head on over to Amazon or Itunes and pre-order it already.