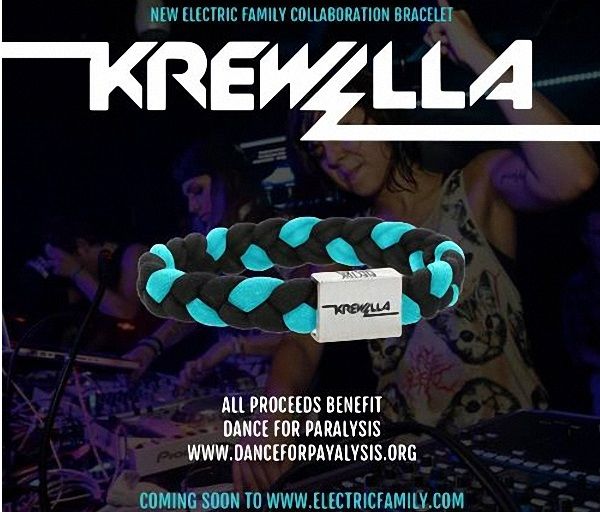 Krewella is getting massively more popular by the day.  This week, they've released two of their tracks, Party Monster, and We Go Down in support of their Get Wet album.  They're in the middle of a massive Get Wet tour, and are headed to the mainstage for Electric Zoo on Sunday.  What better time to share that they've announced their partnership with Electric Family in support of Dance for Paralysis.  Much like their comrades from Adventure Club, Jahan, Yasmine, and Rainman show us that amidst everything else they're working on or contributing to, they are committed to using their fame to help those in need.
Dance for Paralysis is a charity devoted to helping individuals recover from traumatic brain and spinal injuries in the hope of getting them "out of a wheelchair and dancing again."
Another great cause, an awesome looking bracelet to support it (and Krew), a good addition to any festival attire.  For more info on Dance for Paralysis, and how to order these bracelets, click here.